ZJUI Eaton Off-campus Practice Education Base Has Been Approved By the Provincial Level
Recently, zhejiang Provincial Department of Education released the list of zhejiang Provincial University Students' Off-campus Practical Education Base during the 13th Five-Year Plan period. The zhejiang University-Eaton (China) Investment Co., LTD Practical Education Base, presided over by Professor Ma Hao, vice president of our institute, has been listed on the list and approved by Zhejiang Provincial Department of Education as the provincial university students' off-campus practical education base during the 13th Five-Year Plan period.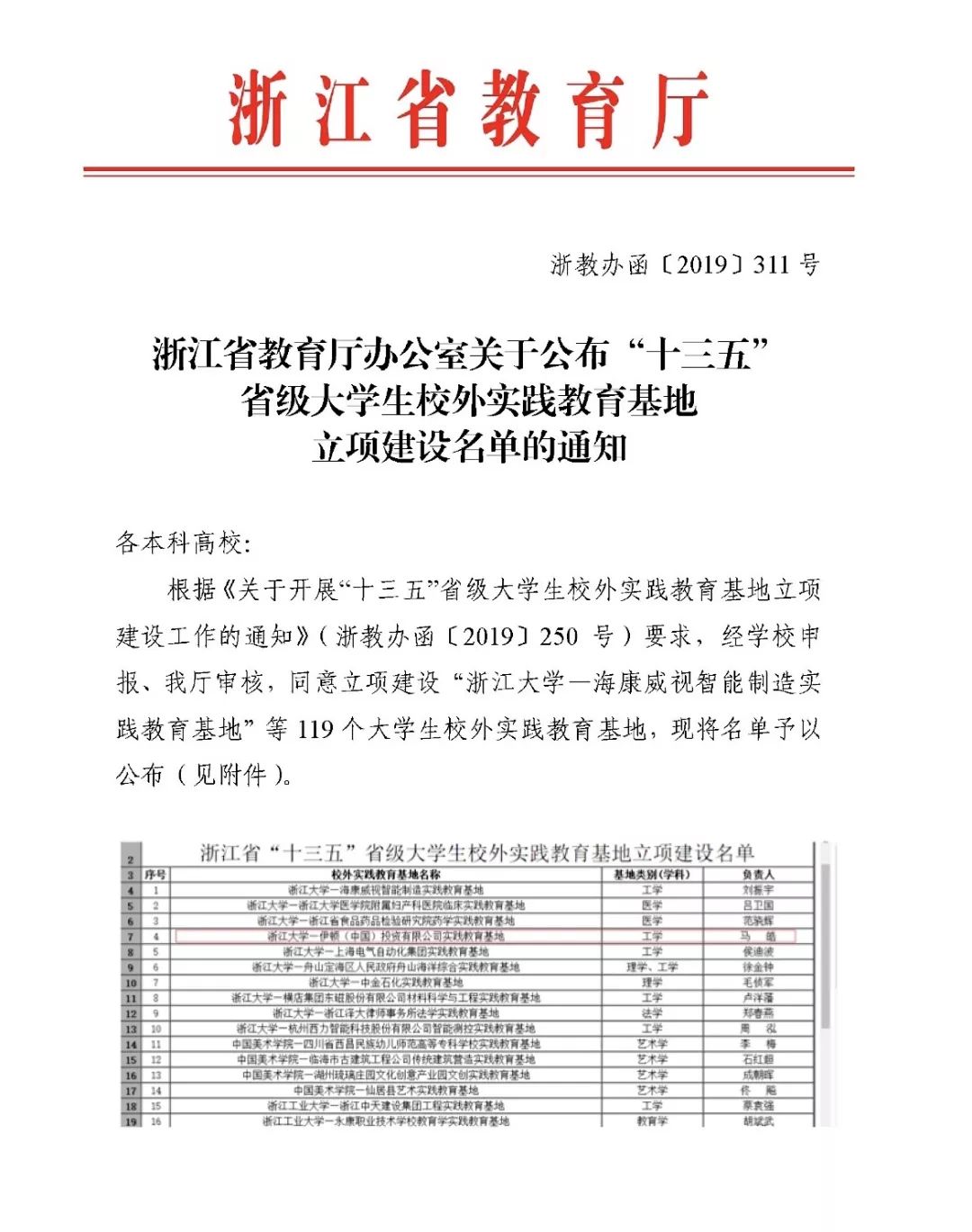 The practical education base of Zhejiang University-Eaton (China) Investment Co., Ltd. is a practical education base jointly built by ZJUI and Eaton (China) Investment Co., LTD., aiming to further deepen the integration of industry and education, school-enterprise cooperation, promote the confortable development of higher education, strengthen students' engineering practice and innovation ability, and cultivate composite innovative engineering elites with innovative spirit and international vision.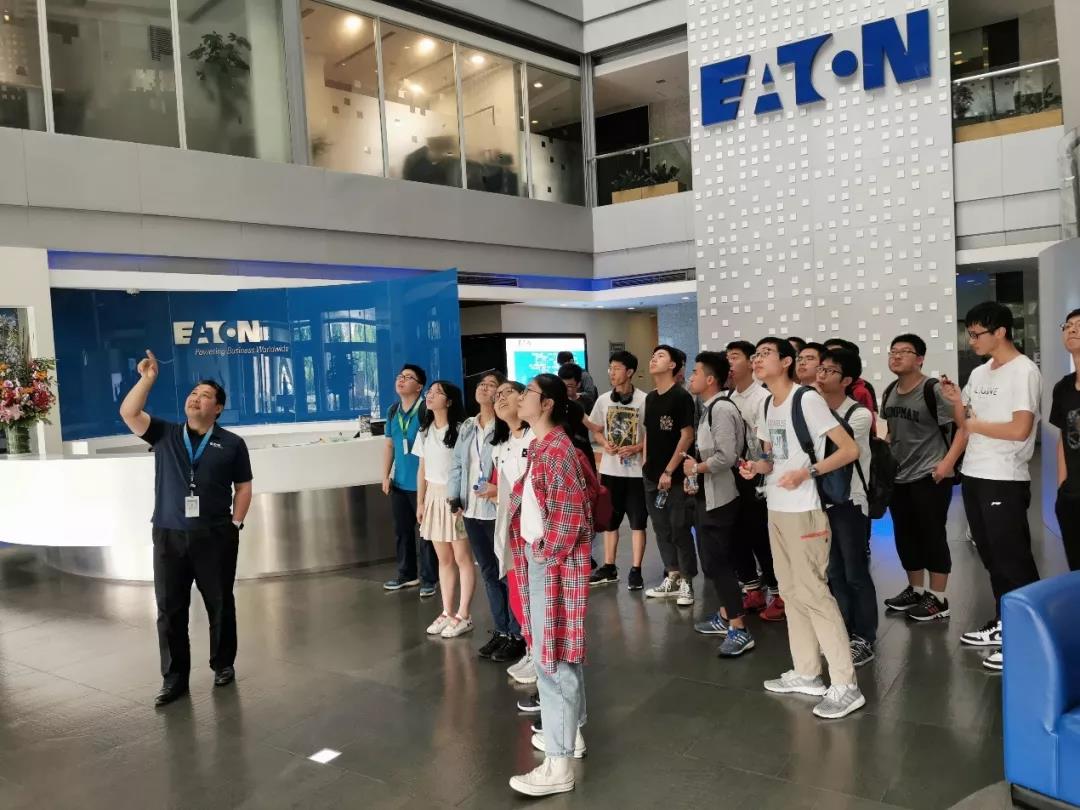 EATON is a global power management company dedicated to providing safe and effective electrical, fluid and mechanical power management solutions to customers worldwide. In 2018, Eaton had sales of us $21.6 billion, a global workforce of about 100,000, product coverage in more than 175 countries and regions, and a branch office and innovation center in Shanghai. Eaton and Zhejiang University have always maintained a good cooperative relationship. The company carries out cooperative research with Zhejiang University and provides internship jobs for students. Since 2017, the school has been arranging students for summer business research and internship. In 2019, 25 students from ZJUI came to Eton for practice.
ZJUI has always emphasized practical learning and focused on cultivating students' ability of innovation, creation and practice. The college actively cooperates with elite enterprises in the industry to build an off-campus practice base. Through the construction of the base project, the collaborative mechanism of jointly cultivating talents between the college and the industry will be promoted, and new ways for the combination of industry, university and research, school-enterprise cooperation and mutual benefit and win-win situation will be further explored. The innovative spirit, practical ability, social responsibility and employability of students will be enhanced to promote the better and faster development of ZJUI.