President Li Erping was awarded the title of Advanced Individual of "Three Education People"
Date:28/09/2018
Article:匿名
Photo:匿名
On the evening of September 28th, the 9th advanced award party of "three education talents" of zhejiang university was held grandly in zijingang campus.Professor Li Erping, the dean of our hospital, won the title of "Three Education Person".In the evening, Dean Li received a certificate of honor from the school leaders.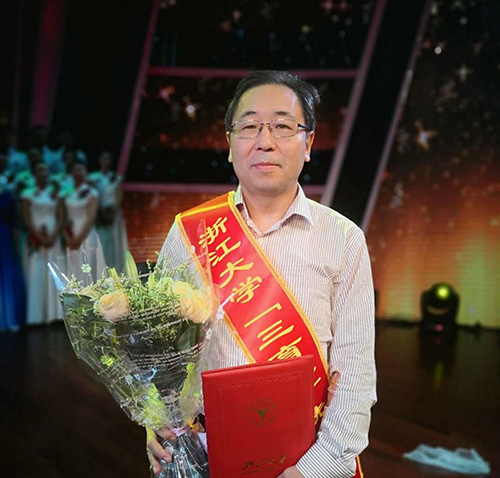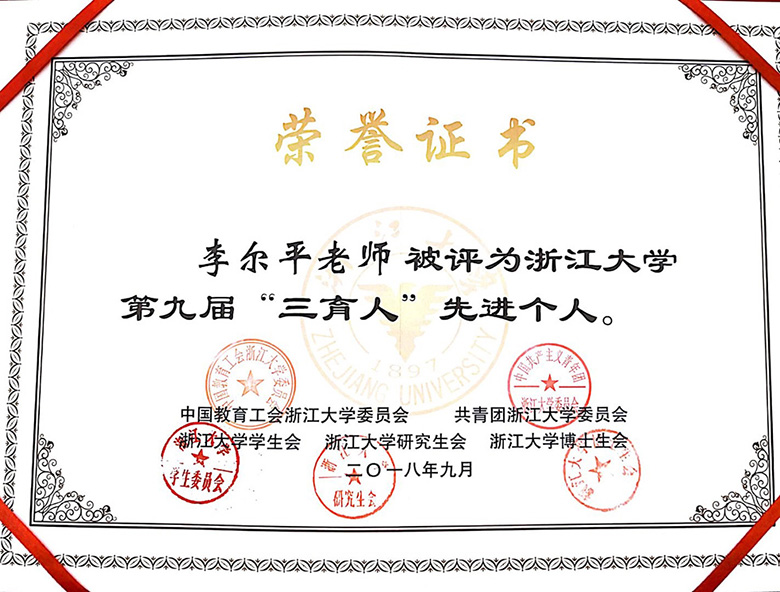 Dean Li has been engaged in teaching for a long time and has firmly carried out the fundamental task of cultivating people through virtue.Especially since he became the dean of ZJUI, he has actively absorbed and learned from the advanced educational experience of foreign partners, linked up with the double first-class construction strategy of Zhejiang University, and put forward the teaching concept of interdisciplinary and integrated training. In the past two years, the talent training of the college has achieved remarkable results.Dean Li also personally served as the main lecturer of the course "Introduction to Engineering", which was very popular among the students.President Li is conscientious and conscientious in his post, attaches great importance to the construction of management system and student service work, and is the leader of teachers and management team, as well as the mentor and helpful friend of students.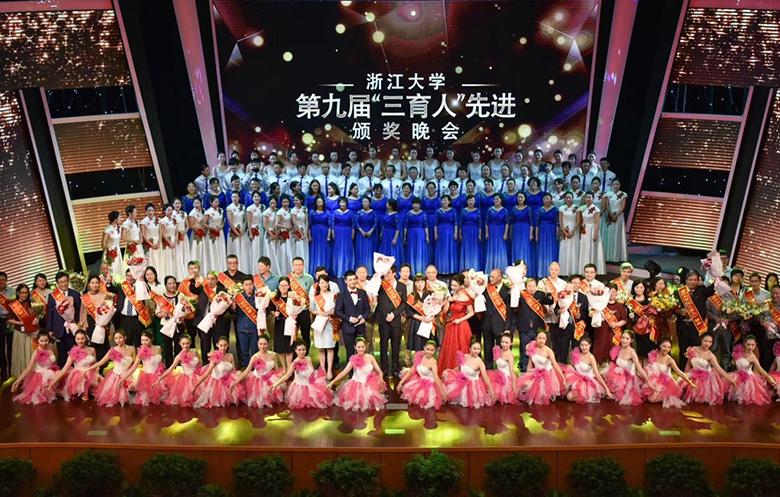 The selection of advanced collectives and individuals of "Three Educators" is a distinctive campus culture brand built by Zhejiang University, and an important embodiment of our school's comprehensive implementation of the fundamental task of cultivating students with moral principles and constantly strengthening the construction of teachers' morality and style.All along, the advanced selection of "three yu ren" has been deeply loved by teachers and students of Zhejiang University, with a large number of participants, a high degree of concern and a wide range of coverage.By selecting advanced models, telling good stories of teachers' ethics, and creating a good atmosphere, the school vigorously carries forward the good atmosphere of respecting teachers and valuing education, so that teachers in Zhejiang University can truly feel the sense of happiness, achievement and honor of being teachers.