a teacher-student exchange meeting was held by ZJUI in the new semester
Date:15/09/2018
Article:匿名
Photo:匿名
On the afternoon of September 15th, Zjui organized the exchange meeting between the dean of related majors of UIUC and the 2018 freshmen in the multi-function hall of the international campus.Professor Ding Guanzhong, Vice Dean of International United College, Professor Li Erping, Dean of Zjui, Professor Erhan Kudeki, Professor James Lafave and Professor Elizabeth Hsiao-Wecksler, and all the freshmen of the Class of 2018 gathered together to listen and share their insights.The meeting will be hosted by Prof. Philip Krein, Executive Director of ZJUI.
Professor Ding Guanzhong served as the dean of UIUC for a long time before joining the International United College. Taking this opportunity, Professor Ding comprehensively and systematically introduced the advantages and characteristics of UIUC in terms of academic achievements, creation and invention, discipline layout and talent cultivation.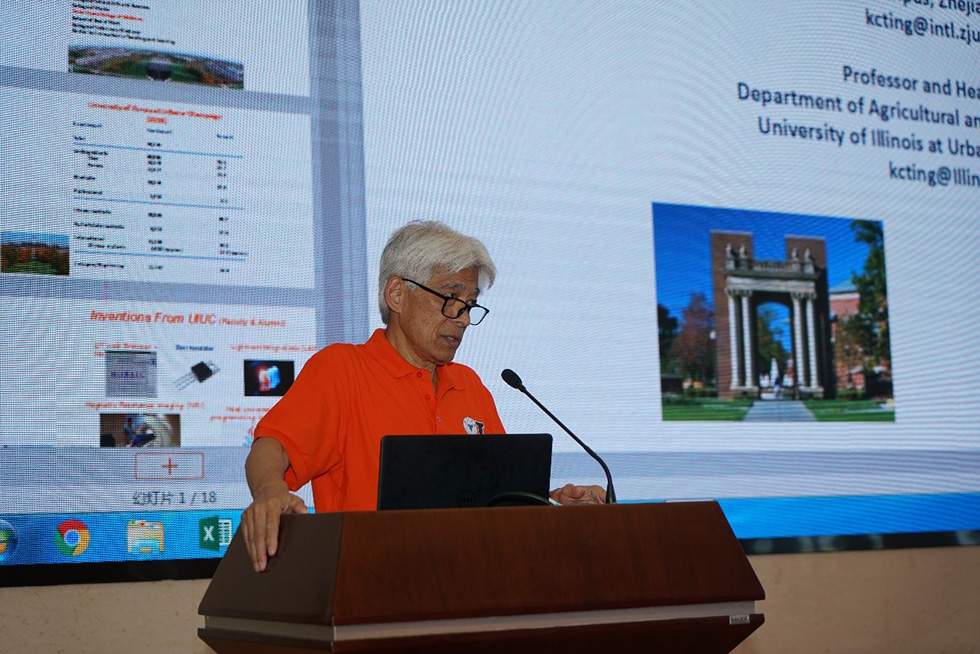 Professor Erhan Kudeki, on behalf of the Department of Electrical and Computer Engineering of UIUC, delivered a presentation for students majoring in Electrical and Computer Engineering and Electrical Engineering and Automation.He focused on the training programs for these two majors and gave in-depth descriptions of several core courses.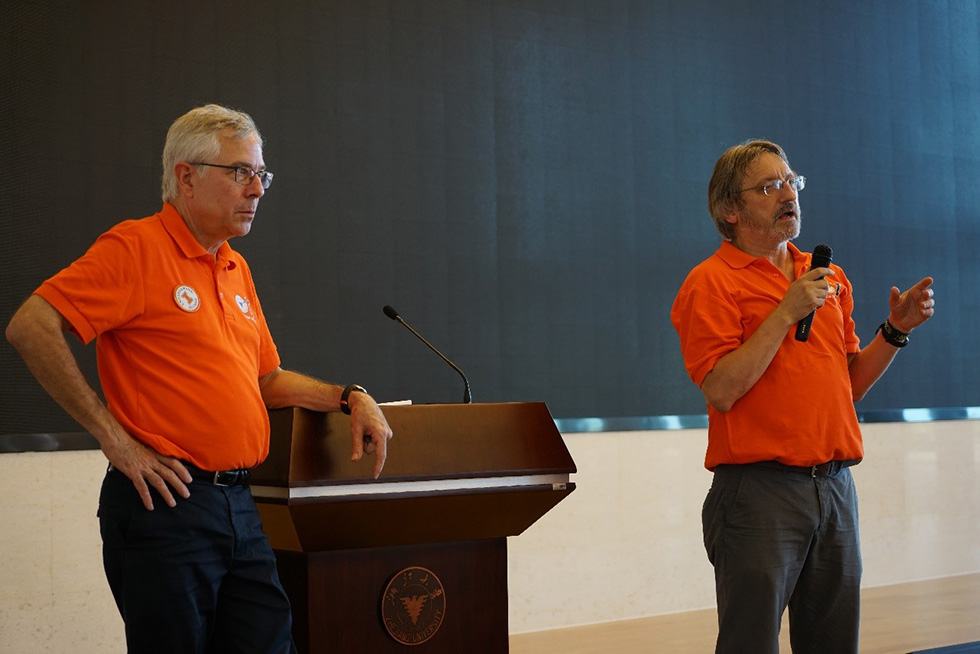 Professor James Lafave, on behalf of the Department of Civil and Environmental Engineering of UIUC, introduced the relevant situation of civil engineering major in UIUC to the students.The author shared his teaching experience and insights, and pointed out that UIUC civil engineering, as one of the top majors in the United States, would share more high-quality resources with Union College, which would benefit students a lot.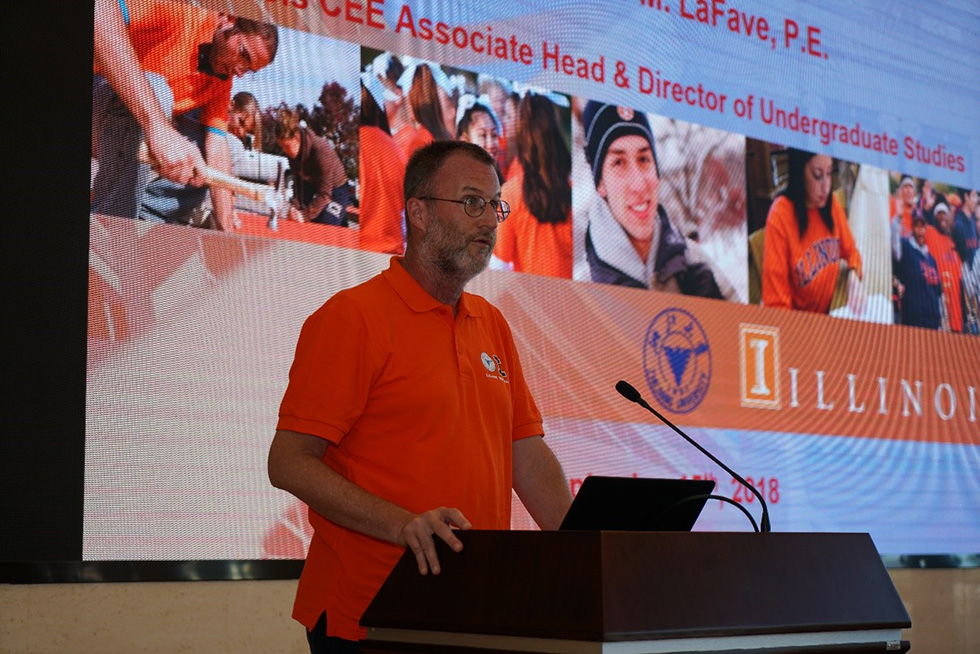 Professor Elizabeth Hsiao-Wecksler made a presentation to the mechanical engineering students on behalf of the Department of Mechanical Engineering of UIUC.She introduced the general situation of UIUC Mechanical Engineering, the development status of the discipline, and the future development direction to the students.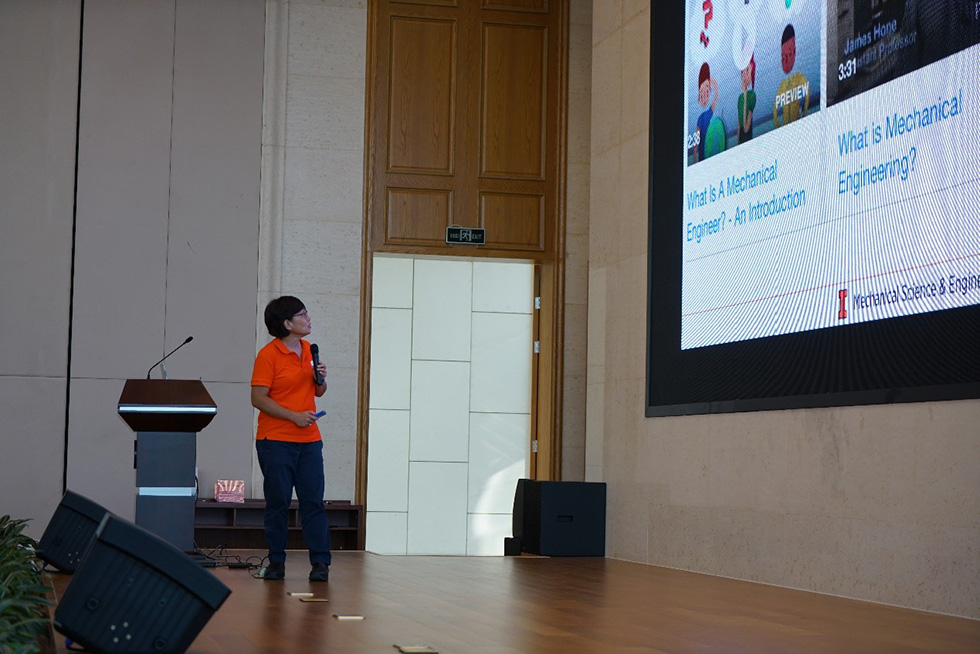 During the meeting, UIUC teachers also effectively interacted with the freshmen present, answered the questions raised by the students, and shared their teaching experience. The meeting was a complete success.