Meet, Greet and Communication
Date:12/09/2016
Article:
Photo: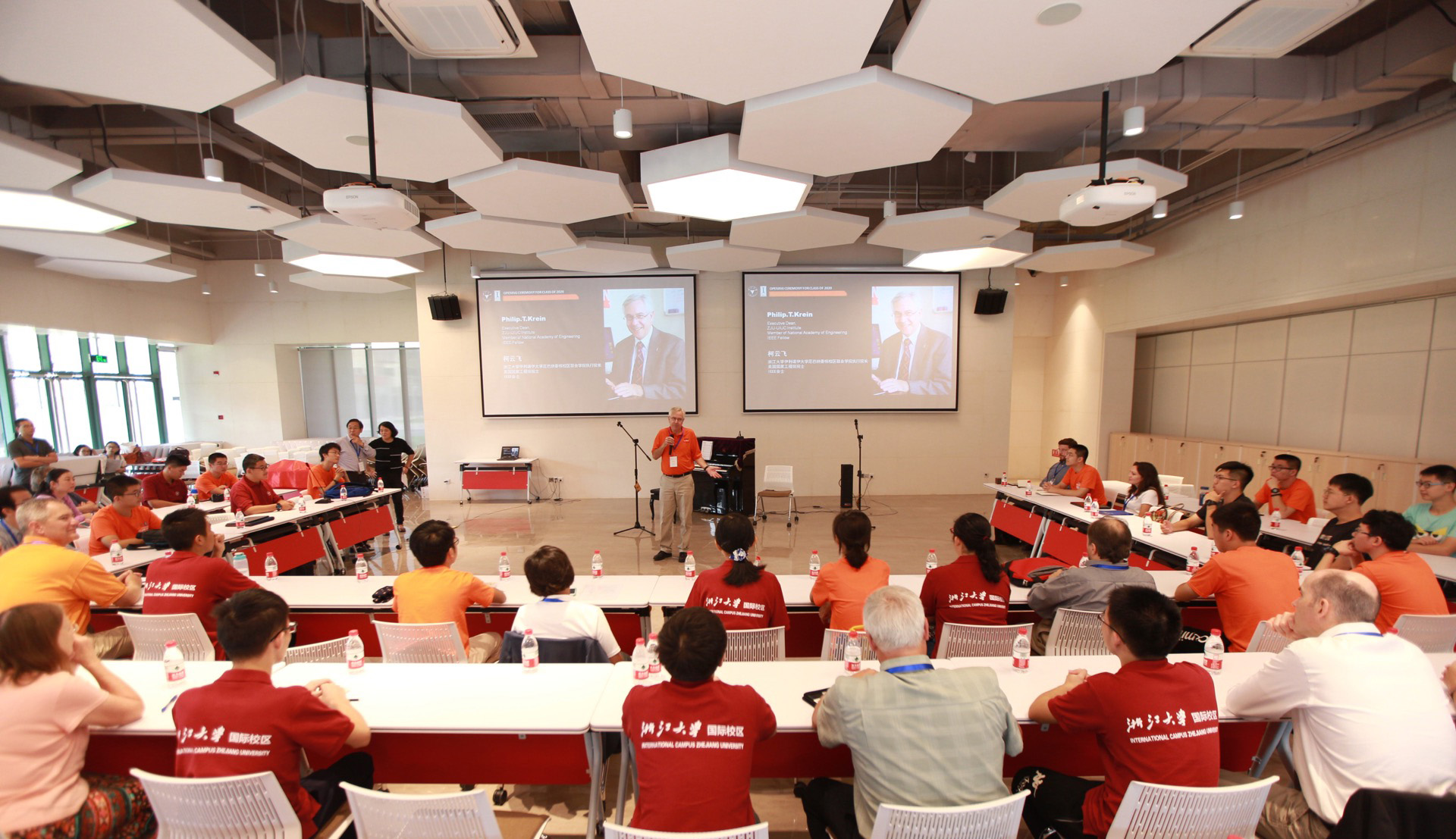 On the morning of September 12, 2016, ZJUI's first faculty-student meeting was held at the Multifunctional Hall of the Residential College. UIUC's 15-member delegation led by Provost Edward Feser, ZJU Prof. Liao Zicheng, ZJUI faculty and staff, and the relevant academic advisors of the Residential College were present at the event. They sat among the students and had lively exchanges with the students.
ZJUI Dean Li Erping and Executive Dean Philip Krein respectively delivered an opening speech. The event consisted of seven parts: Vice Provost Reitumetse Obakeng Mabokela's presentation on internationalized education and ZJUI's future, Dean of College of Engineering Andreas Cangellaris' 20 questions for the students, "ZJU, UIUC and engineering" fun knowledge quiz, students' talent show, English poem recitation by language instructors Holguin and LaDuke, faculty-student Q & A, and imagination of the future by the faculty and students.
The UIUC delegation also brought many gifts for the students to reward those who performed well and spoke out actively. The atmosphere was quite lively. During this relaxing event, the professors provided education through entertainment, gave an overview of the relevant majors, elaborated their understanding of engineering, and shared their learning experience. This event enhanced the mutual understanding between faculty and students, laying a cornerstone for adapting students to the teaching method on the International Campus.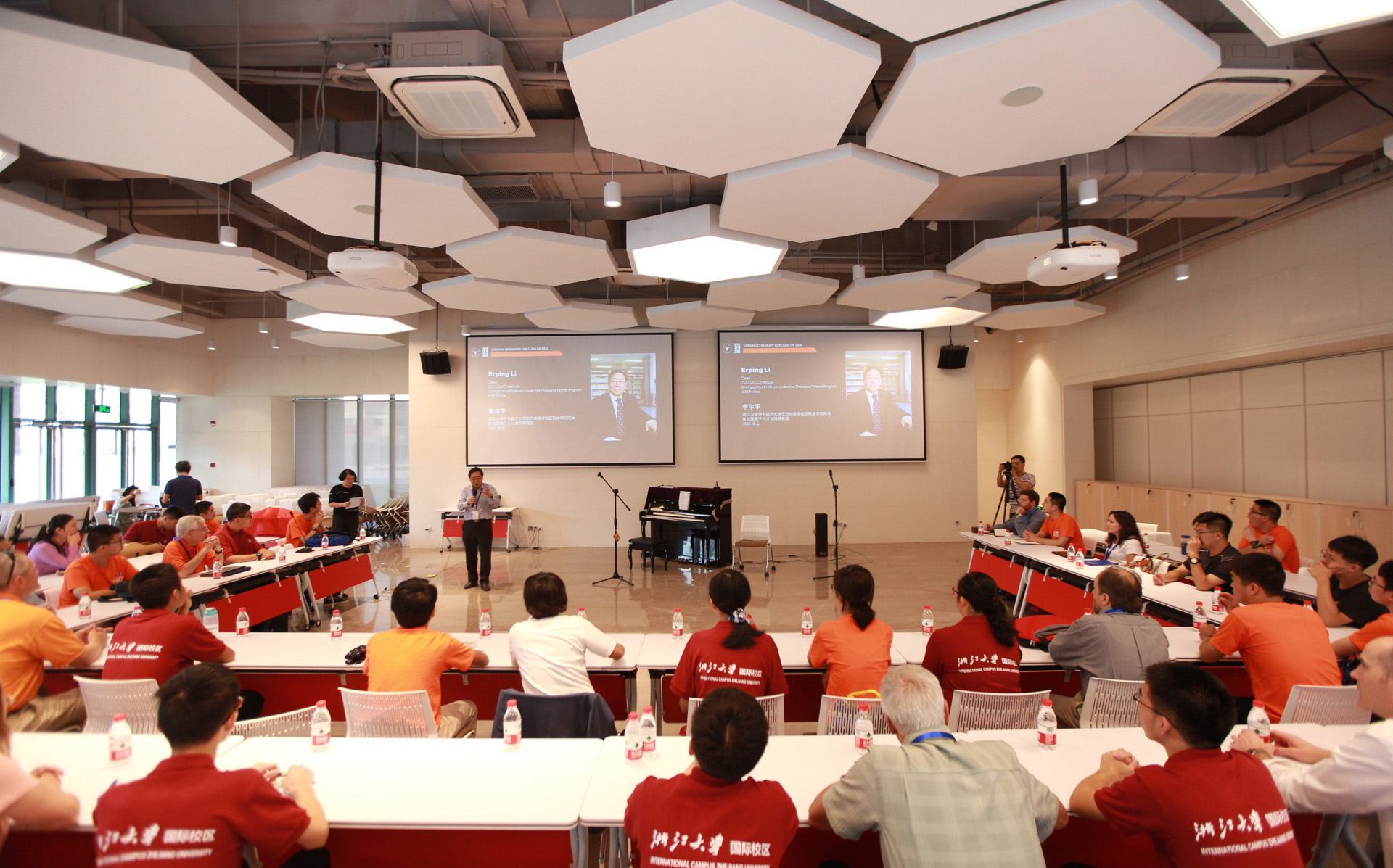 Dean Li delivered an opening speech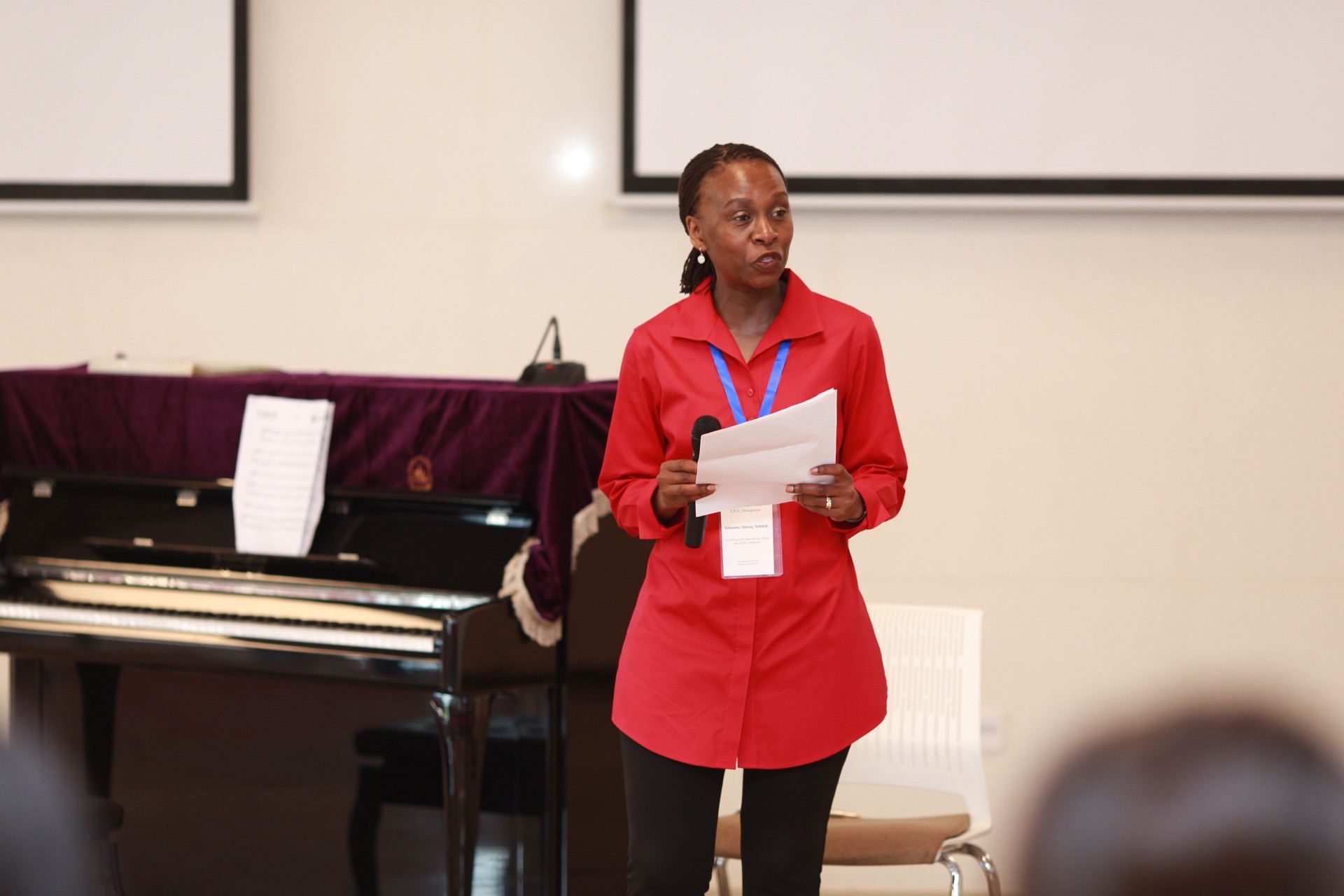 UIUC Vice Provost Reitumetse Obakeng Mabokela elaborated internationalized education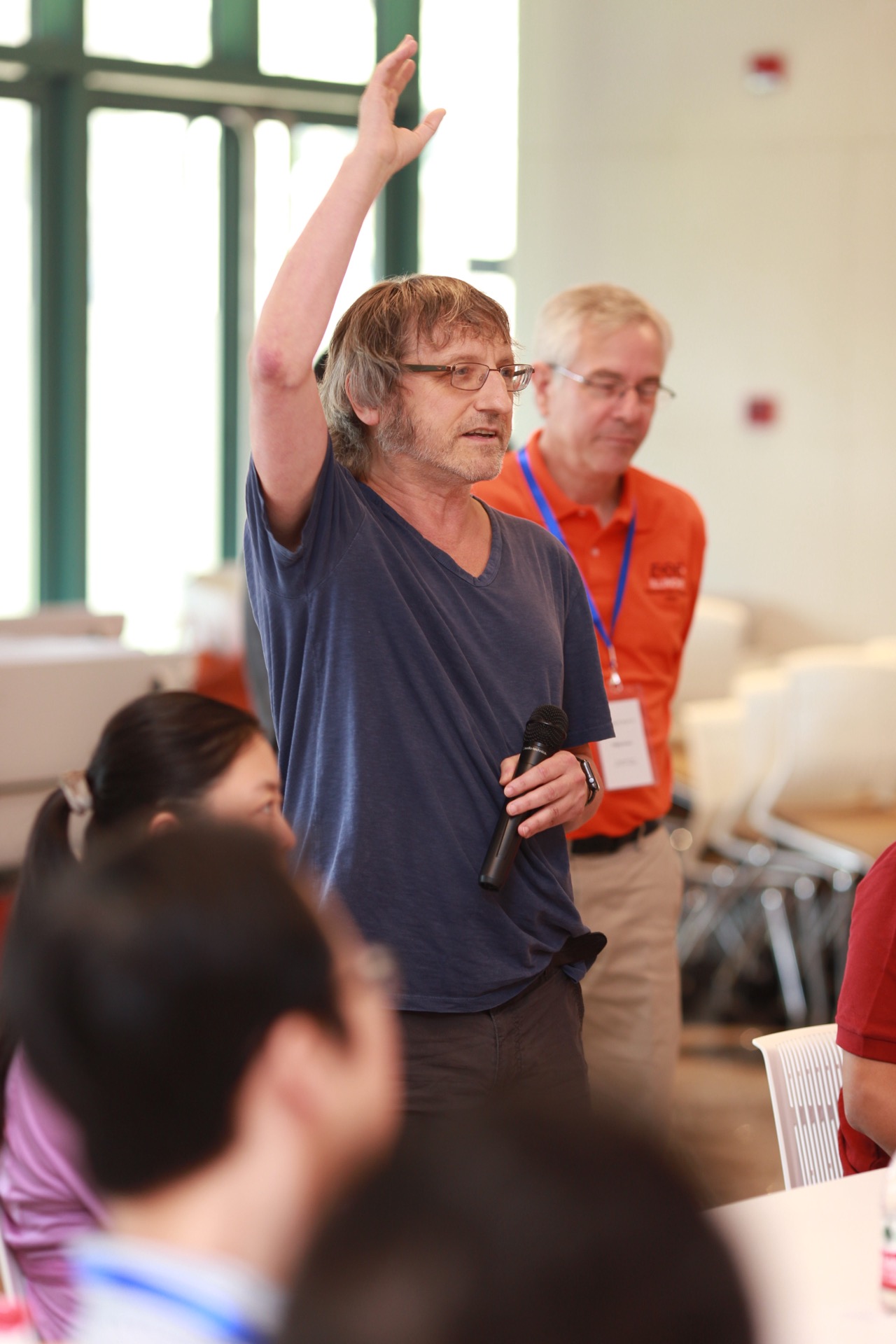 Prof. Erhan Kudeki encouraged students to put up hands to answer questions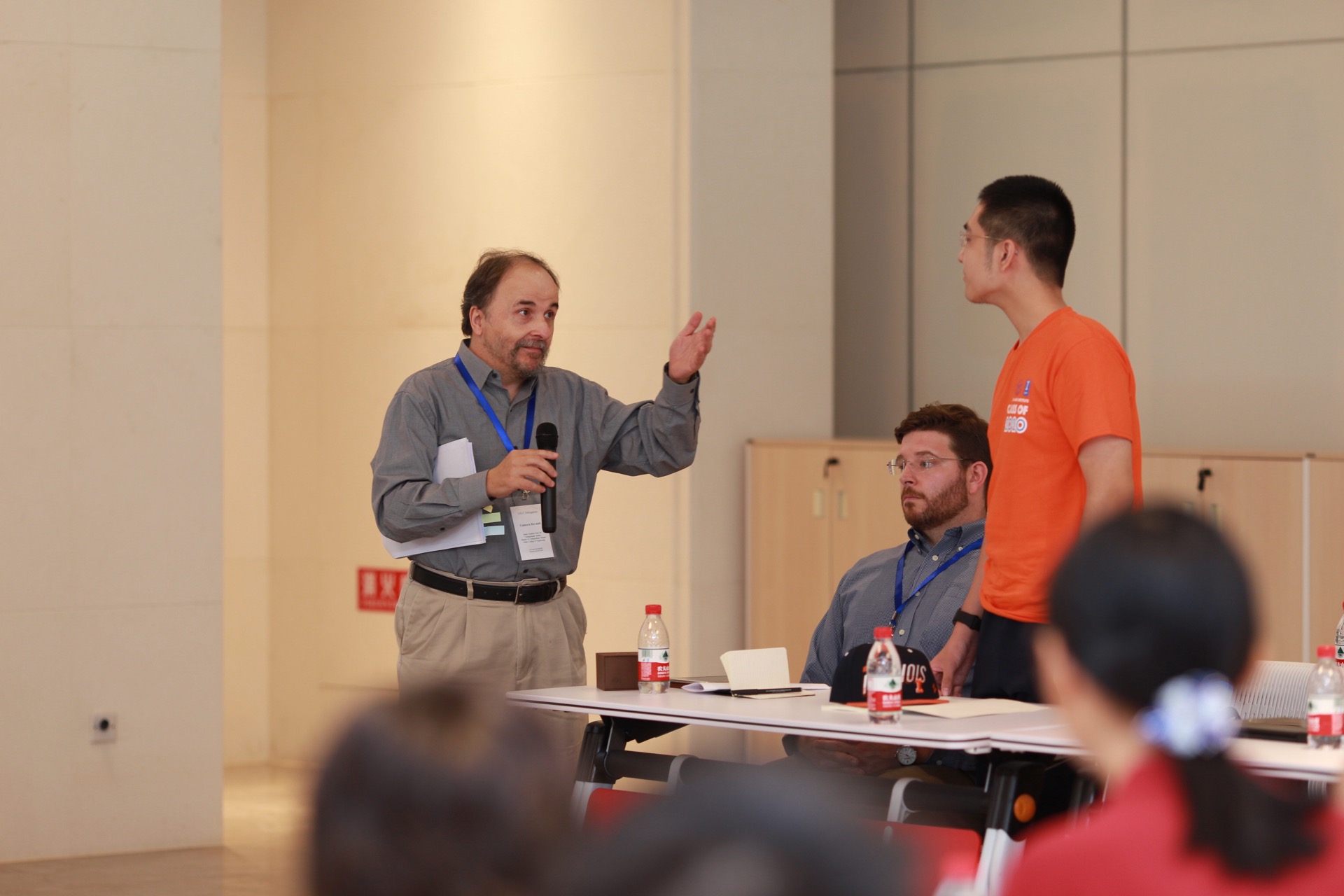 Prof. Umberto Ravaioli talked with a student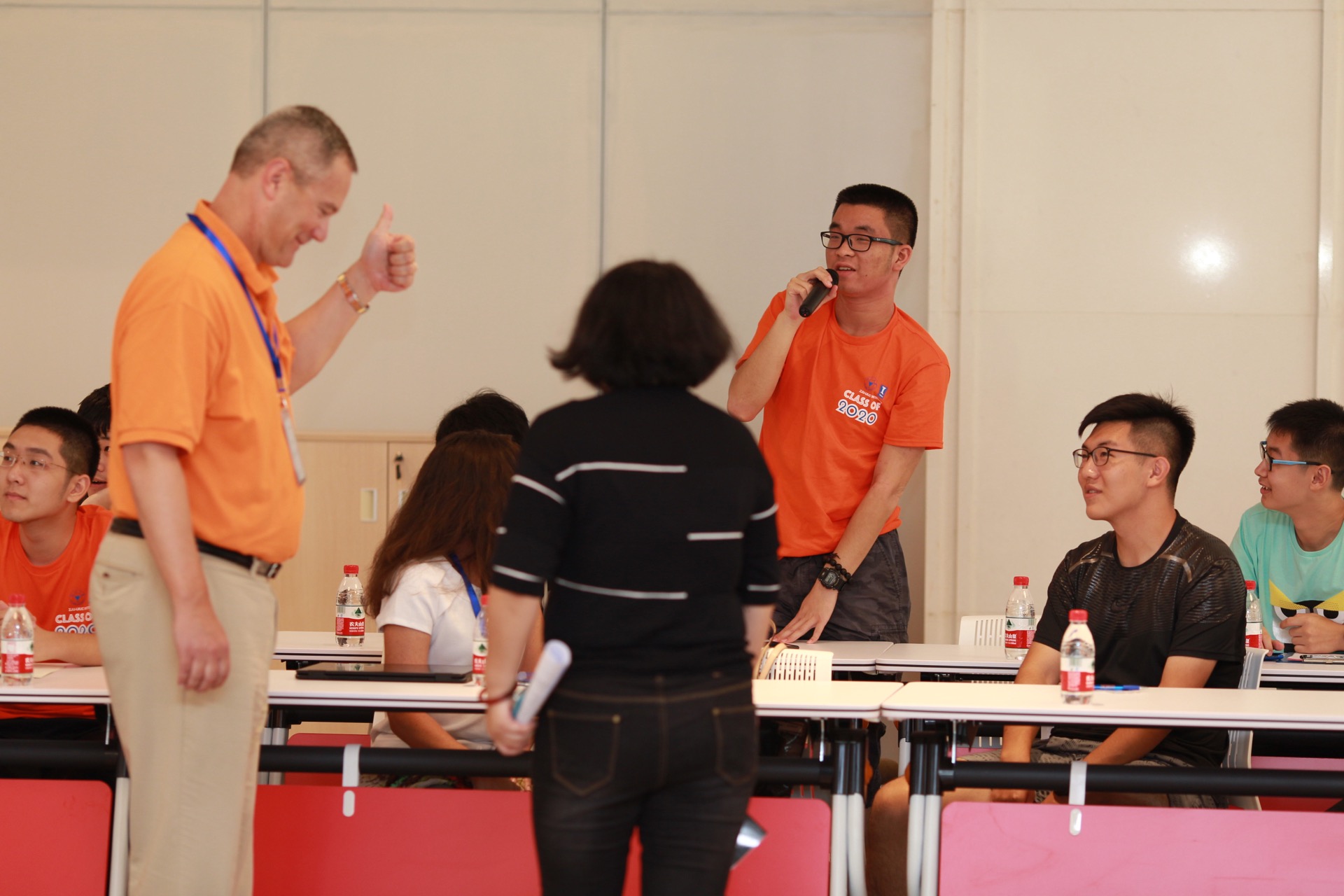 Prof. Kevin Pitts gave a student a "thumbs-up" for his excellent answer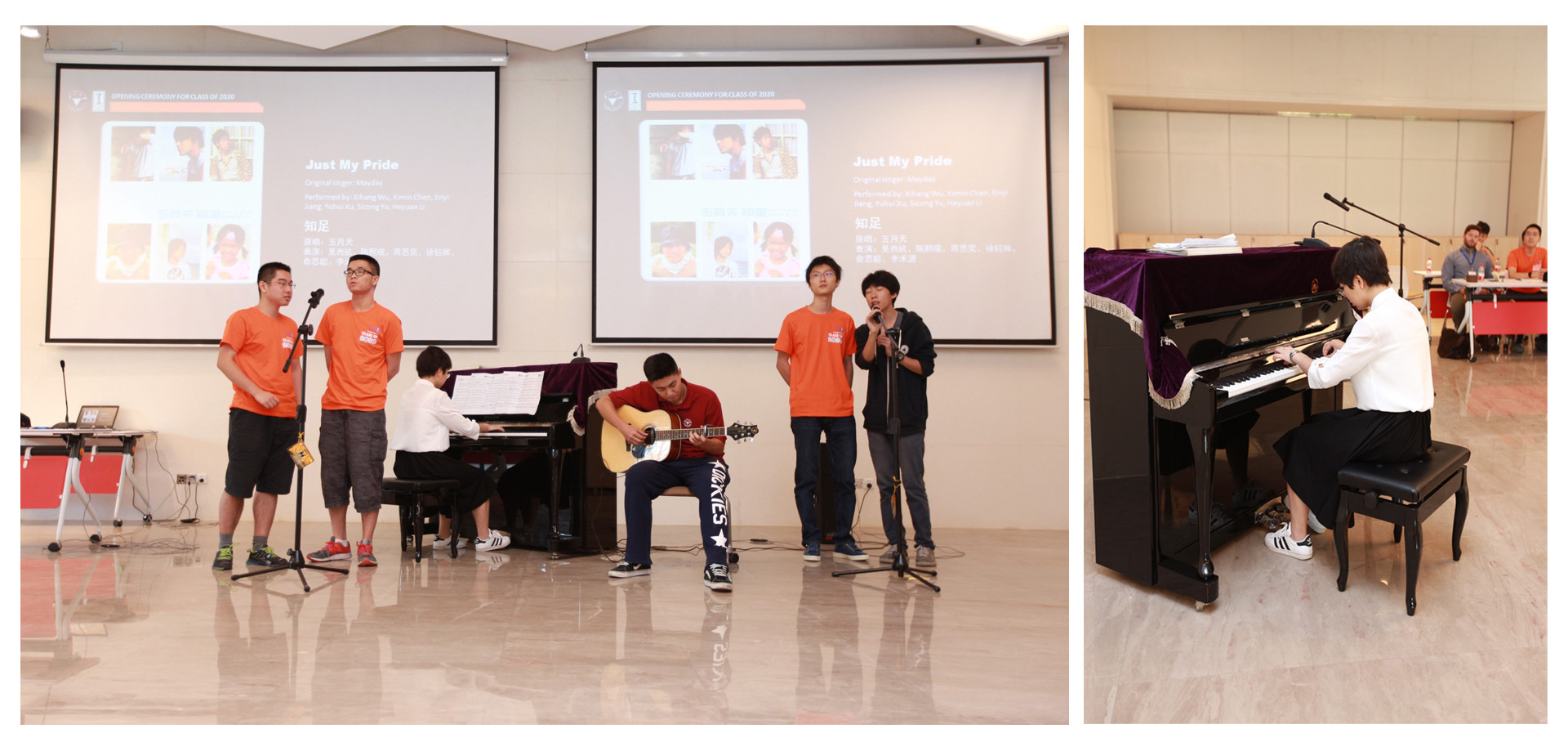 Students staged a talent show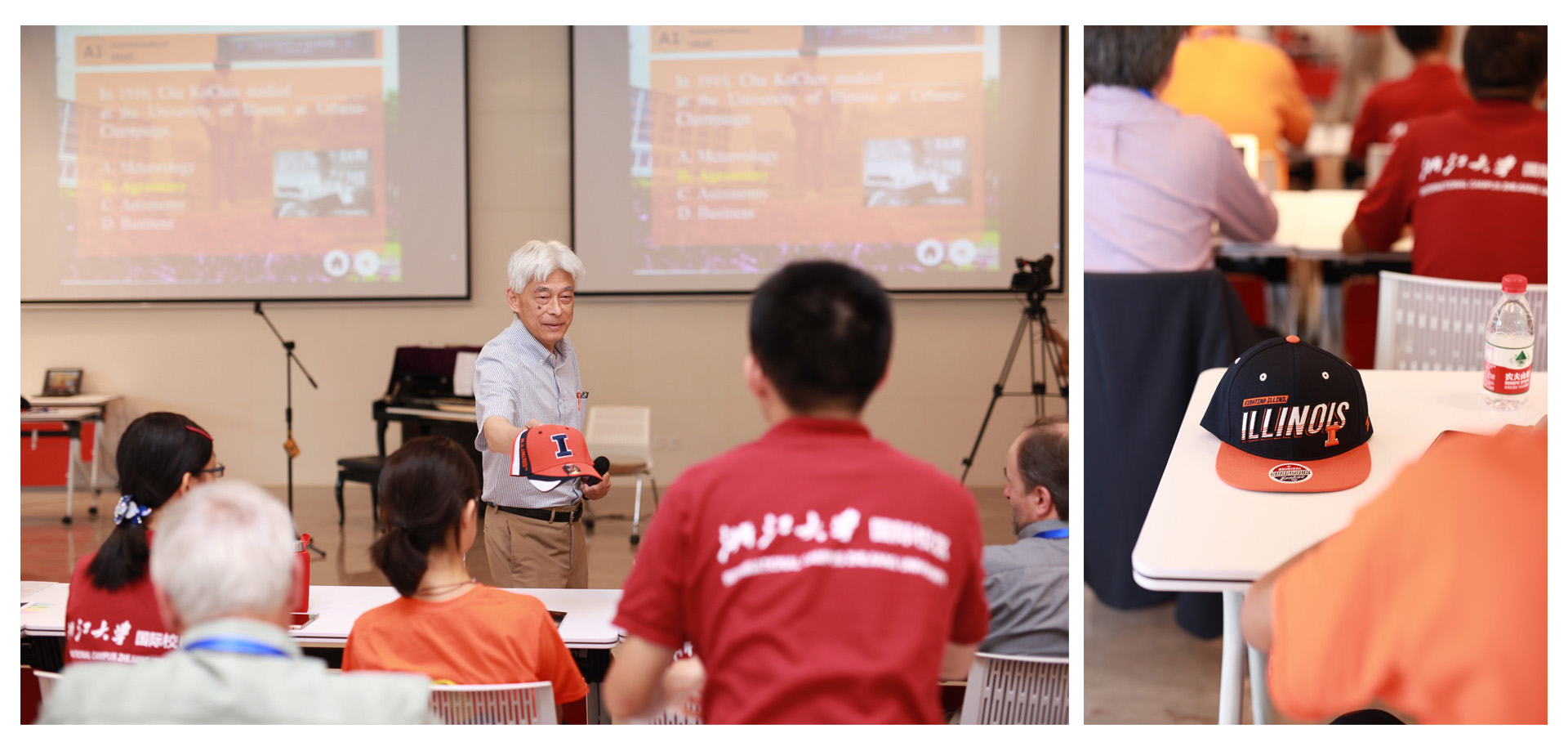 The UIUC delegation gave prizes to the students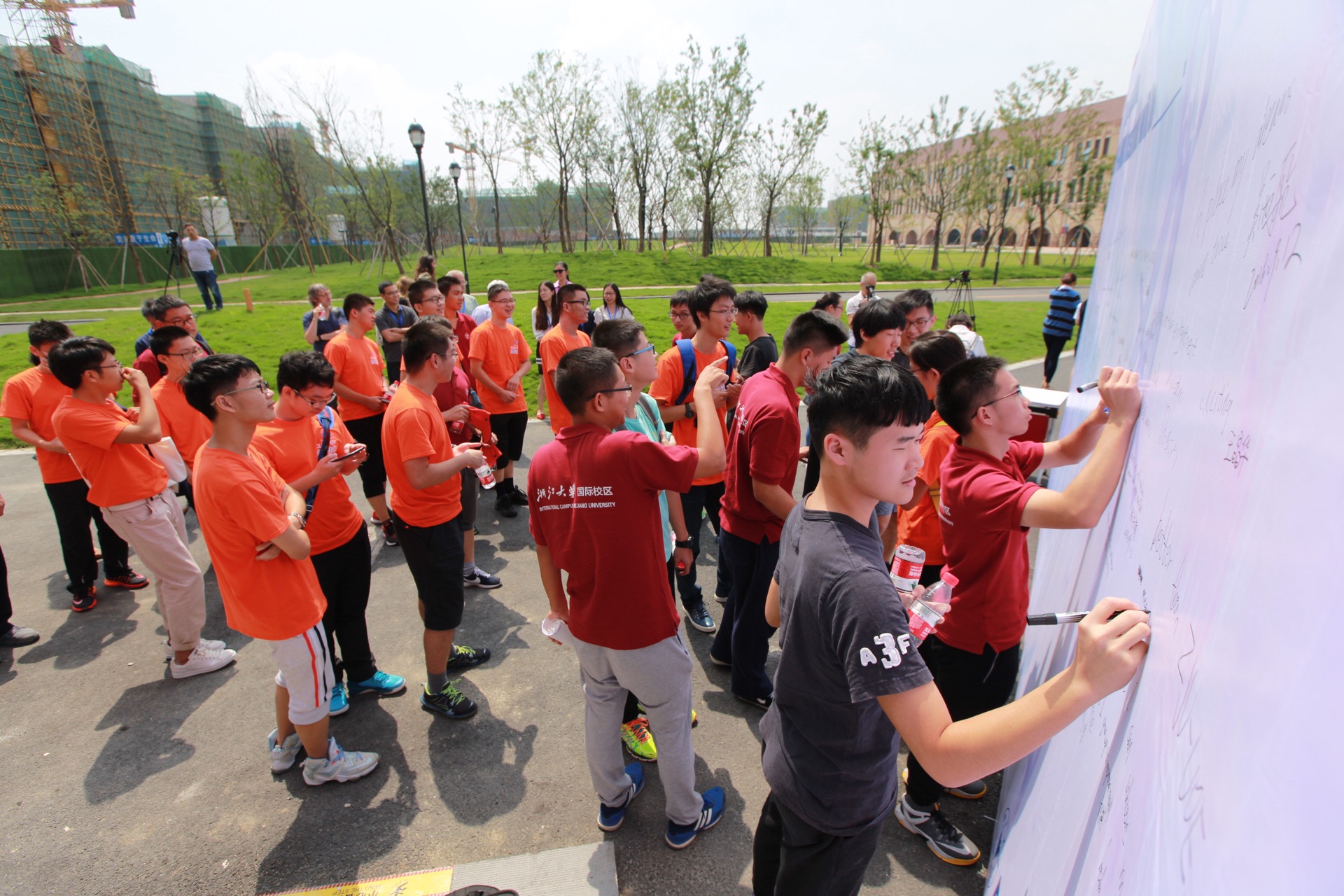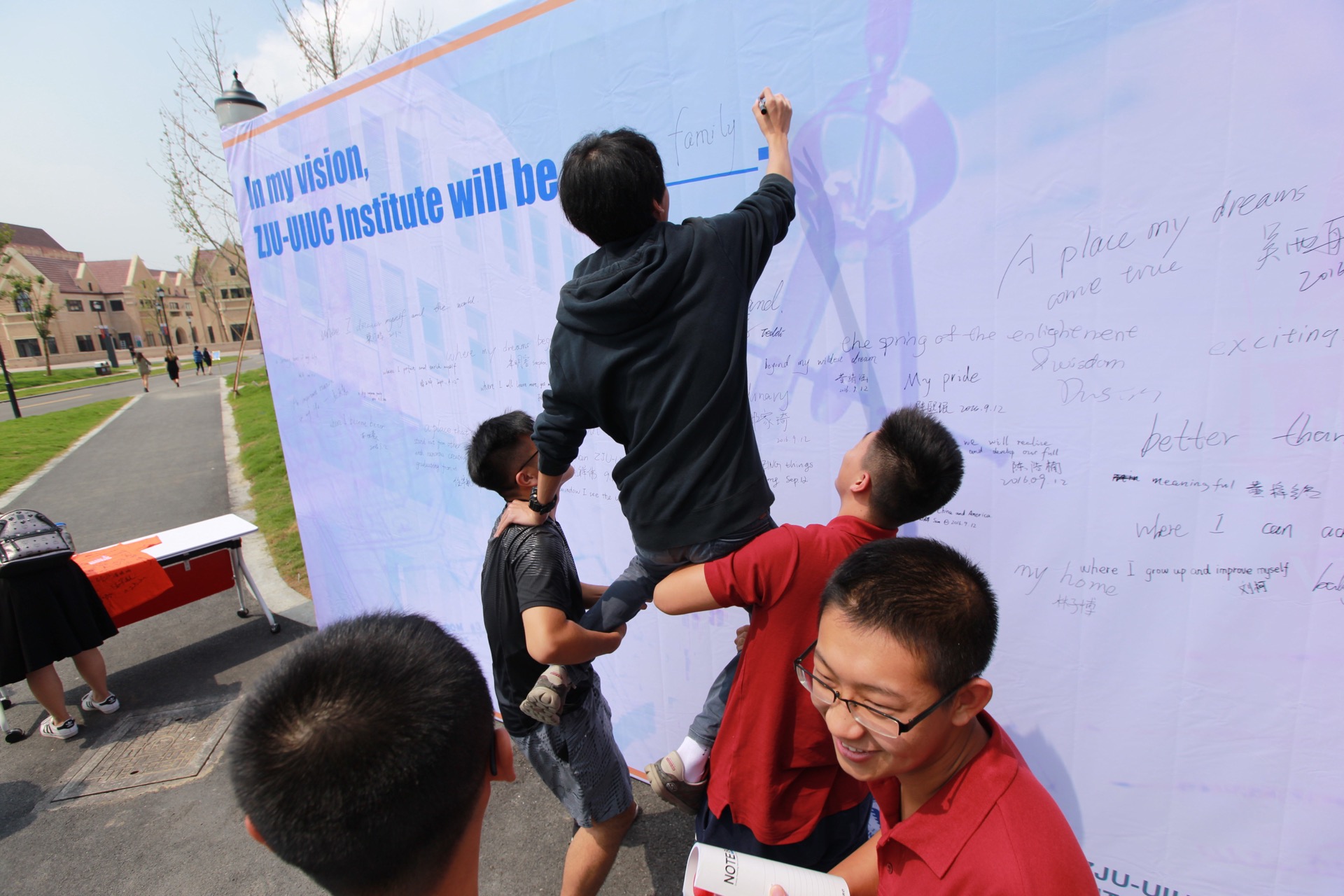 Students wrote down their expectations for ZJU-UIUC Institute