Vice President Ying Yibin Visits UIUC to Promote Preparatory Work for 1st-year Enrollment of ZJUI
Date:03/05/2016
Article:
Photo:
On April 25 and 26, Vice President Ying Yibin led a delegation to visit UIUC to promote, together with the university's American partner, the preparatory work for the first-year enrollment and operation of ZJUI.

During the visit, two universities held in-depth discussions and reached agreement on curriculum development, faculty search, and teaching labs. UIUC attaches great importance to the development of ZJUI, especially to its first-year enrollment. Both sides agreed on the recruitment quota for UIUC PhD programs and scholarships provided for the collaborative education program.

Also on the delegation were representatives from Academic Affairs of the International Campus, ZJUI, and relevant disciplines.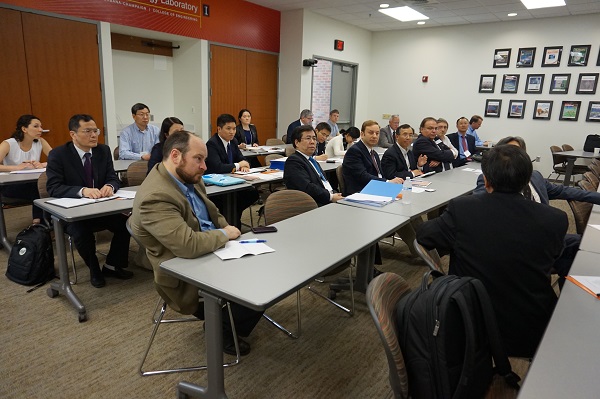 ZJU delegation in discussions with UIUC professors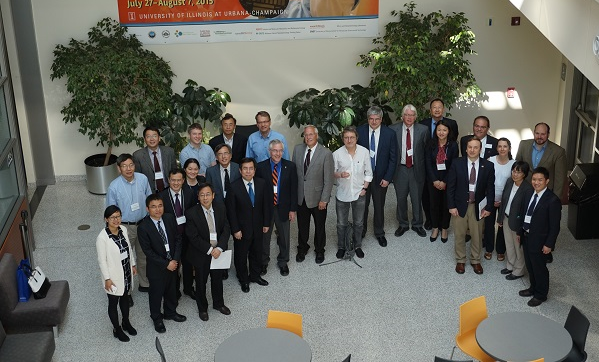 Group photo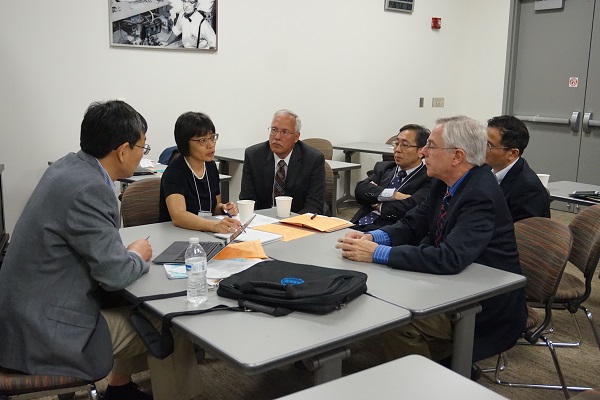 Group photo