Song Yonghua Visits UIUC to Thrash out Details about ZJUI
Date:03/08/2016
Article:
Photo:
The ZJU delegation, including Prof. Song Yonghua, Vice Executive President of ZJU and Dean of ZJUI, and Ying Yibin, Vice President of ZJU and Executive Dean of ZJUI, visited the University of Illinois at Urbana-Champaign (UIUC) on March 4-5. The delegation held 5 talks with relevant leaders at UIUC, attended 5 forums on major programs and visited 3 laboratories. They discussed the preparatory work in regard to the first academic year at ZJUI at great lengths and talked over faculty recruitment and curriculum designing.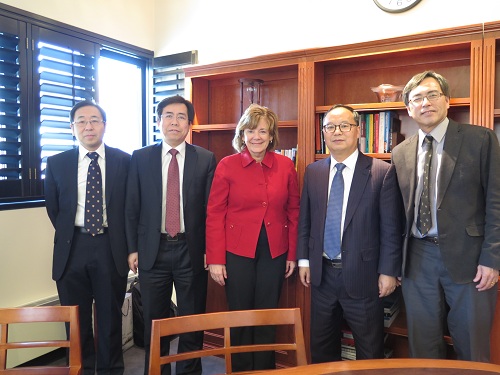 ZJU delegation meets Chancellor of UIUC, Barbara Wilson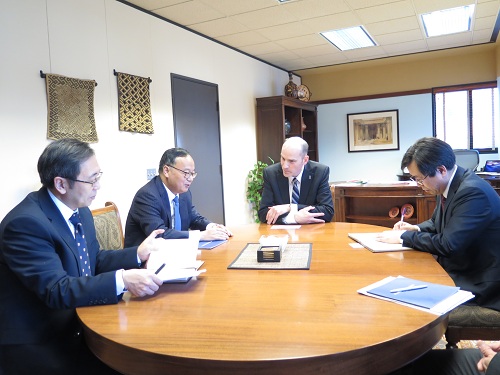 ZJU delegation meets Provost of UIUC,Edward Feser
On the morning of March 4, the ZJU delegation held a talk with Prof. Andreas C. Cangellaris, Dean of the College of Engineering and Prof. Martin D F Wong, Executive Associate Dean of the College of Engineering. They held discussions over the details of ZJUI, including operational modes, degree conferment, faculty appointment, curricula, laboratories and student enrollment strategies. UIUC said that it will dispatch the most outstanding professors to teach at ZJUI and provide ample opportunities for exchange programs and internships.
On the afternoon of March 4, Barbaba Wilson, Chancellor of UIUC, and Edward Feser, Provost and Vice Chancellor for Academic Affairs of UIUC, met with the ZJU delegation. Song Yonghua briefed them on the overall strengths of ZJU, the construction of International Campus as well as approaches to future development. He also invited UIUC leaders to attend the inauguration ceremony of ZJU-UIUC Institute in Hangzhou in April. Barbaba Wilson and Edward Feser extolled the feats of ZJU and expressed full confidence in the development of ZJUI.
On March 5, the ZJU delegation visited laboratories in the Department of Electrical and Computer Engineering, the Department of Civil and Environmental Engineering and the Department of Mechanical Science and Engineering. They exchanged ideas with UIUC regarding the construction of laboratories and interdisciplinary research platforms at ZJUI.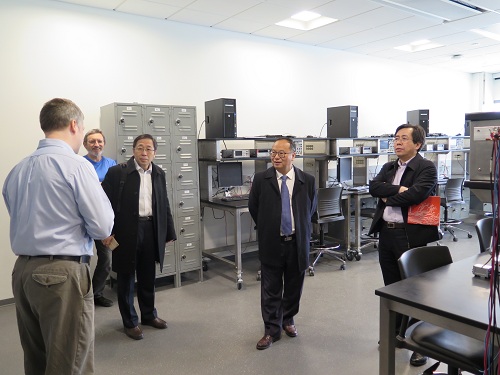 ZJU delegation visits labs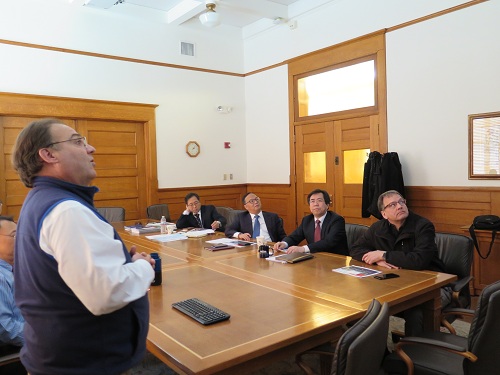 ZJU delegation in discussions with UIUC professors