Commencement for Class of 2021
Date:02/06/2021
Reporter:Stephanie
Cameraman:ZHU Yuanzhi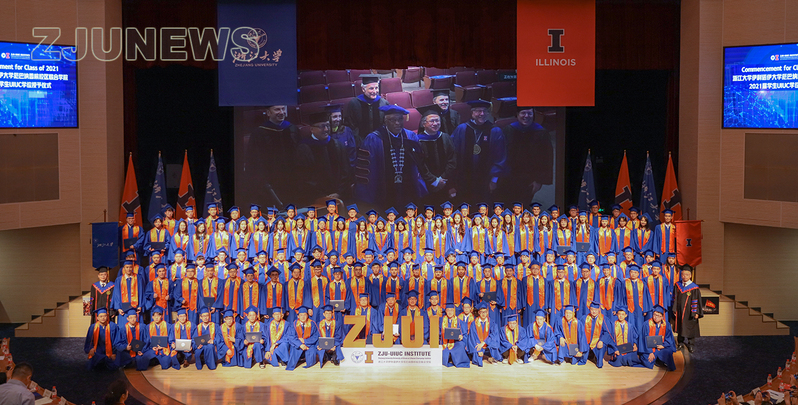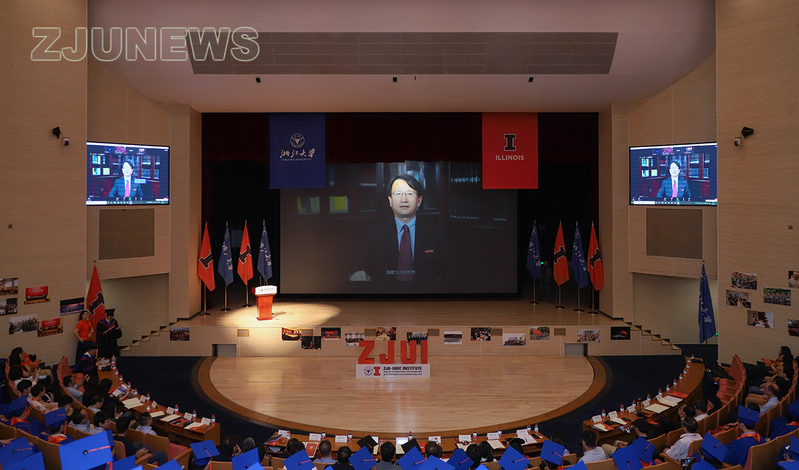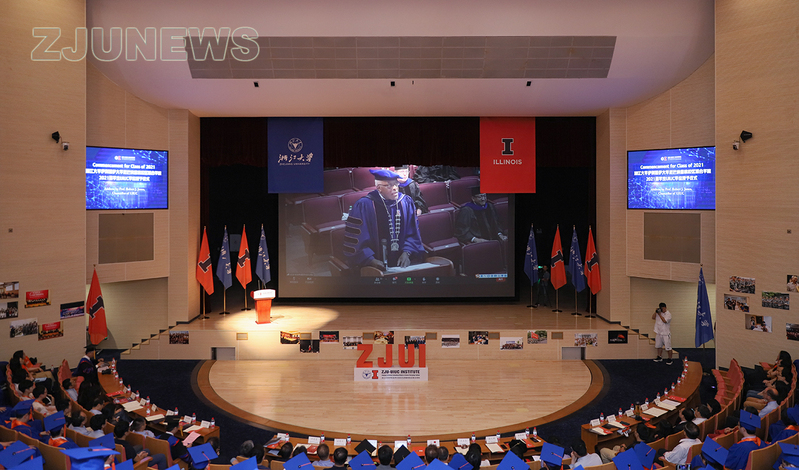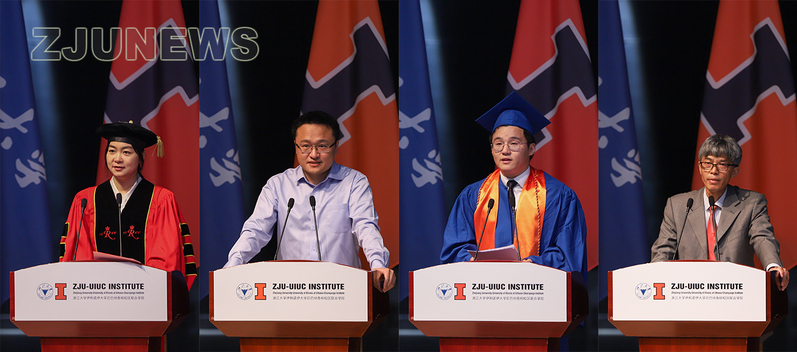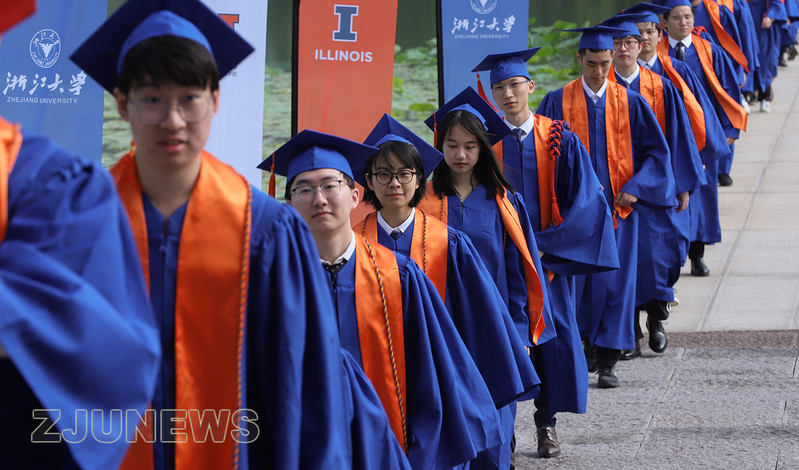 On May 30, ZJUI honored the Class of 2021 with a grand ceremony on the International Campus, Zhejiang University.
President WU Zhaohui delivered an online video address. Robert J. Jones, Chancellor of UIUC addressed the Class of 2021 at UIUC. Also present at the ceremony were HE Lianzhen, vice president of Zhejiang University, Andreas Cangellaris, vice chancellor for Academic Affairs and provost at UIUC, and Reitumetse Mabokela, vice provost for International Affairs and Global Strategies at UIUC.
WU Zhaohui extended his heartfelt congratulations to the Class of 2021 on receiving their degree from UIUC. "In the past five years, ZJU and UIUC have made a series of widely-acclaimed achievements by giving full play to the assets of cooperative education and converging global first-rate resources," he pointed out. He expected students to transform the mottos of ZJU and UIUC into an unwavering pursuit of life and strive to set good examples in integrating knowledge and action and fusing inheritance and innovation in a new world where changes and constants intersect and newness and renewal coexist.
Robert J. Jones congratulated the graduating class on their successful completion of their studies remotely. He said that it was indeed tough for students to complete their studies, for they had to face unprecedented challenges and conquer unimaginable obstacles during the outbreak of the pandemic. The solid foundation of cooperation and the successful practice of cooperative education also opened up new avenues for the globalization of higher education in the post-pandemic era. He expressed his hope that students would become formidable innovators and change the world with their skills, knowledge, talents and visions.
The UIUC degree conferral ceremony was held in the presence of guests from both Chinese and American universities. HE Lianzhen and OUYANG Hongwei, dean of the Zhejiang University Haining International Campus, awarded the Class of 2021 with certificates on behalf of UIUC. Robert J. Jones conferred the UIUC degree on the Class of 2021 by playing a pre-recorded video of Timothy Killeen, president of the University of Illinois System. The Class of 2021 will also obtain their degree from Zhejiang University this June.