The first International Student Forum on Engineered Bamboo Structures (IS-FEBS) held successfully
Date:30/07/2022
Article:James Qi
Photo:James Qi
How to improve the stiffness and bearing capacity of the connection points if the bamboo structure building is to become a "high-rise building"? How can the bamboo forest with large volume and wide area be transformed into a beautiful and prosperous village in a simple way? What is the potential application of bamboo architecture in reaching the goal of carbon neutrality?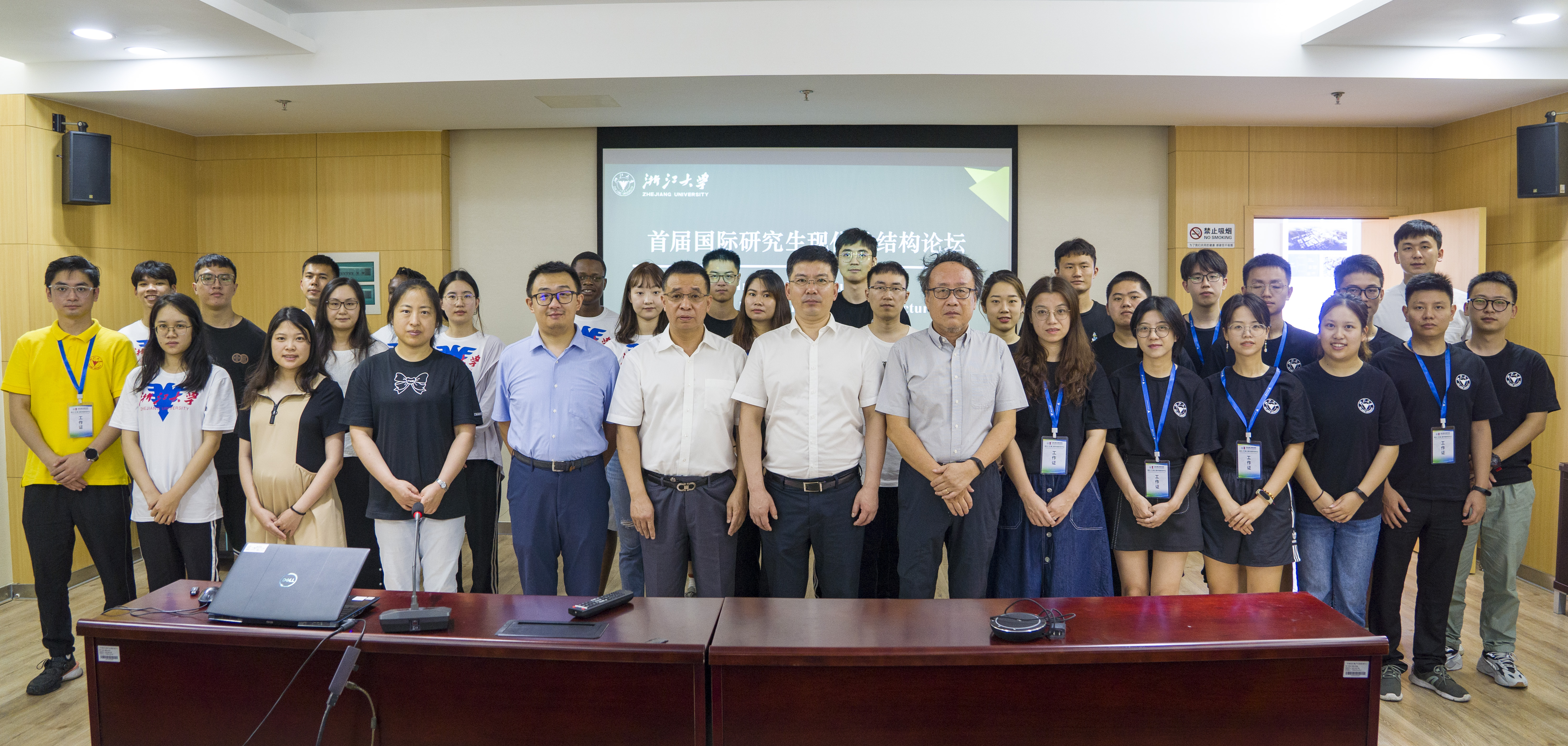 The first International Student Forum on Engineered Bamboo Structures (IS-FEBS) held successfully in Ninghai, Zhejiang Province from July 27-28, 2022. The forum was co-hosted by the Zhejiang University- University of Illinois at Urbana-Champaign Institute (ZJUI) and Zhejiang University (Ninghai) Joint Research Center for Bio-Based Materials and Carbon Neutral Development. More than one hundred experts, and diverse graduate students from Zhejiang University, Tongji University, Tianjin University, Harbin Industrial University, Hainan University, Nanjing Tech University, Universidad de los Andes, Colombia and other universities at home and abroad participated in the event. A combination of online and onsite discussion ensued concerning power "carbon neutral" goal, accelerating the construction of ecological civilization and rural revitalization.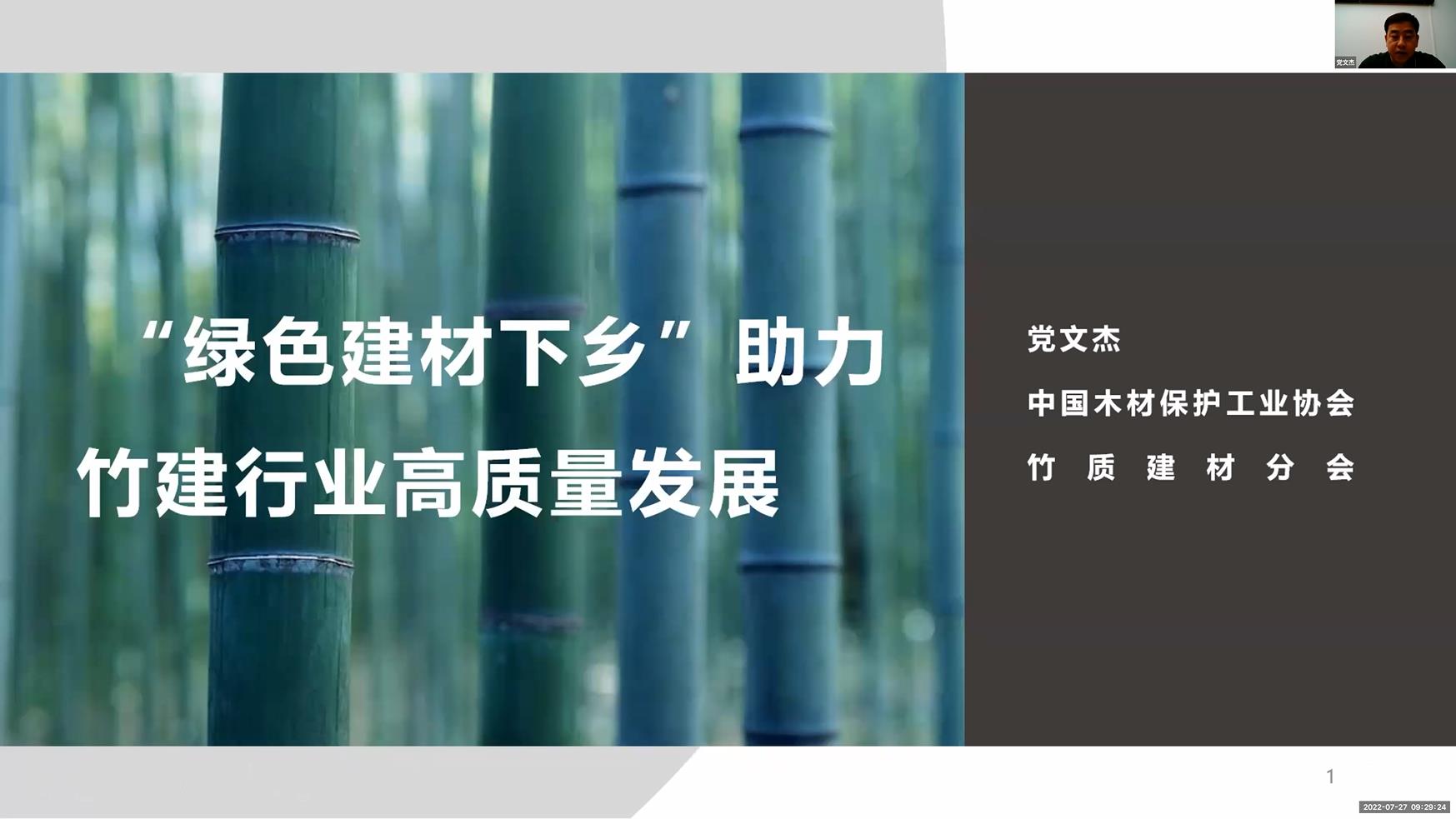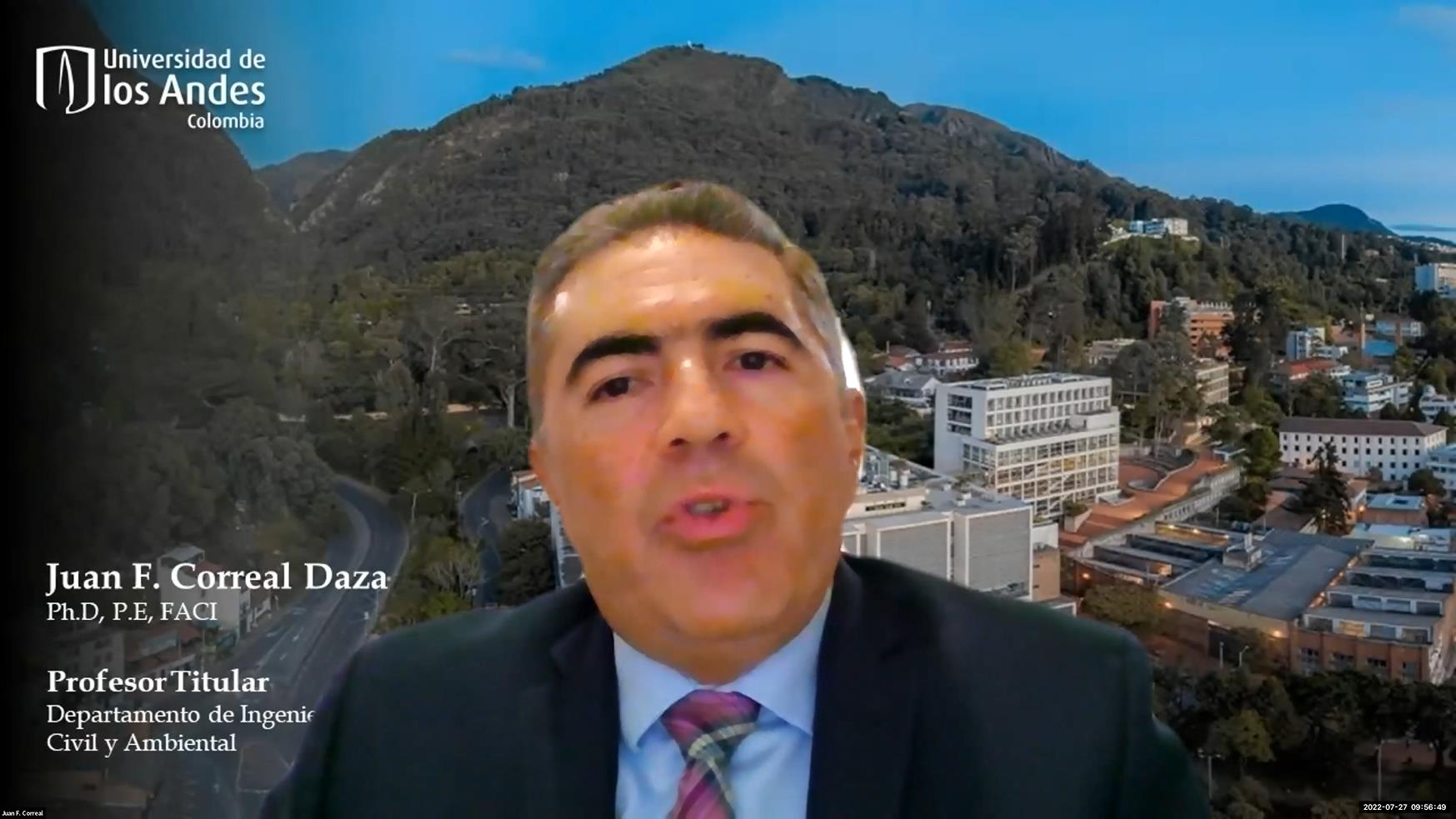 At the opening ceremony, Professor XIAO Yan, Qiushi Distinguished Chair Professor and Director of Zhejiang University (Ninghai) Joint Research Center for Bio-Based Materials and Carbon Neutral Development, introduced the development of the center to the guests. DANG Wenjie, head of Bamboo Building Materials Branch of China Wood Protection Industry Association, gave a report on the Development of Rural and Bamboo Wood Industries Under Green Building Materials. Prof.Coreal, professor from the Universidad de los Andes, Colombia, shared the Latest Advances on Bamboo Design of Structures: Case of Guadua Angustifolia Kunt Bamboo.
Two days of IS-FEBS, except at the opening ceremony of the two keynote speeches, there are 28 wonderful graduate academic report, for the scholars and graduate students to build a good communication platform, to cross cooperation provides a new way of thinking, also inspired the graduate student's innovation and international vision, strengthens the university graduate student academic exchange at home and abroad.It is reported, this IS-FEBS also specially invited to Prof. CHEN Zhihua, Tianjin University and Tianjin Chengjian University; Prof. HE Minjuan, Tongji University; Dr. REN Haiqing, researcher at the Chinese academy of forestry; Prof. WANG Jianhe, Ningbo Sino-Canada Low-Carbon Technology Research Institute, and Prof. Zhu Enchun, Harbin Industrial University and other industry experts on guidance of graduate students report, to help graduate students better carry out follow-up research work.
PAN Hongyi, Kong Youbohong, CHEN Jingxuan and ZHAN Qiu, The graduates of ZJUI Civil Engineering Program also gave their presentation titled "Case Study of Zhang Beizhu's Structure", "Study on The Acoustic Performance of Glubam", "Study on Low Temperature Mechanical Properties of Glubam" and "The Development of Active Bending" respectively on The forum Bamboo Strips in Structure Engineering is an academic report.Pan Hongyi, a master's student of grade 21, shared the innovative application case of modern bamboo structure he participated in -- Zhangjiakou prefabricated low-carbon solar bamboo structure.This is Zhejiang University (Ninghai) Joint Research Center for Bio-Based Materials and Carbon Neutral Development designed and built the first prefabricated building, has been operating for one year in zhangbei county in the form of a new type of composite agglutination bamboo beams, both retained the engineered bamboo of good appearance, and in saving cost at the same time highlighting the thin mie ferula of excellent mechanical properties.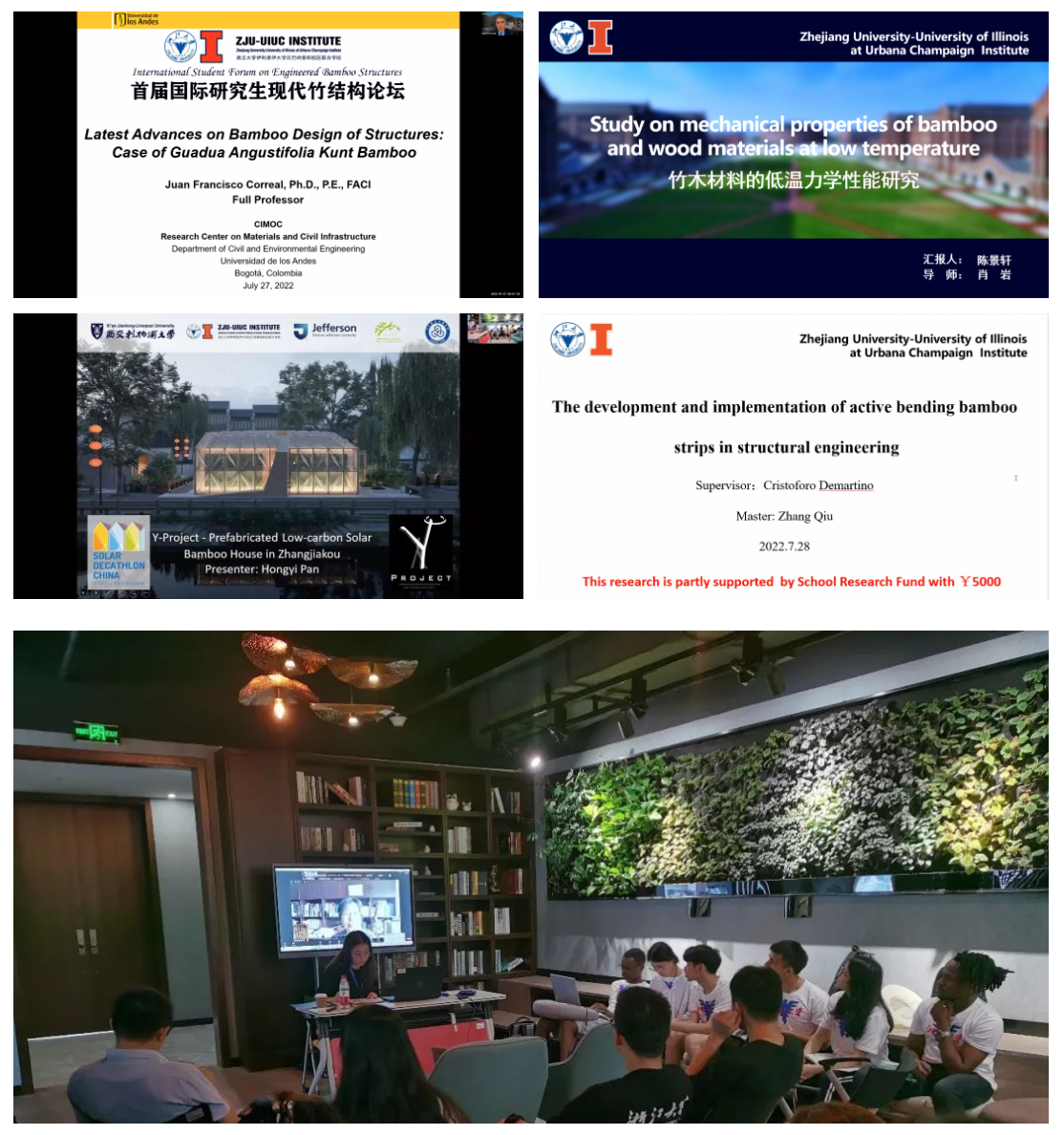 China is rich in bamboo resources and has a long history of bamboo product production. In 2021, the third National land survey leading Group Office of The State Council, the Ministry of Natural Resources and the National Bureau of Statistics issued the third National land survey main data bulletin, among which, bamboo woodland 7,019,700 hectares. For professor Xiao Yan, in such a large volume of bamboo forest resources, in-depth research on the application of bamboo in architecture is very meaningful."We hope that through the exchange and discussion of the research results of modern bamboo structure and the frontier issues of the discipline, we can strengthen the cross and integration between disciplines, strengthen the academic exchange and cooperation between domestic and foreign universities, and expand the innovative thinking and international vision of bamboo application."
"This is the first forum, and then we will hold a forum every year to promote the development and application of modern bamboo structure and provide scientific research support for the national construction industry to achieve the 'double carbon' goal."As Professor Xiao Yan said, in the future, ZJUI will build Modern Bamboo Structure Forum into a regular graduate forum with international visibility and influence in this field, relying on the international Workshop platform at Graduate School of Zhejiang University.
As one of the activities of the 7th Zhejiang University International Workshop for Graduate Students, this event is supported by the Graduate School of Zhejiang University.