Guest Speaker Prof. Jin-Guang Teng Participated in the CIRCLE Distinguished Lecture Series
Date:24/04/2022
Article:LI Xinyang
Photo:LI Xinyang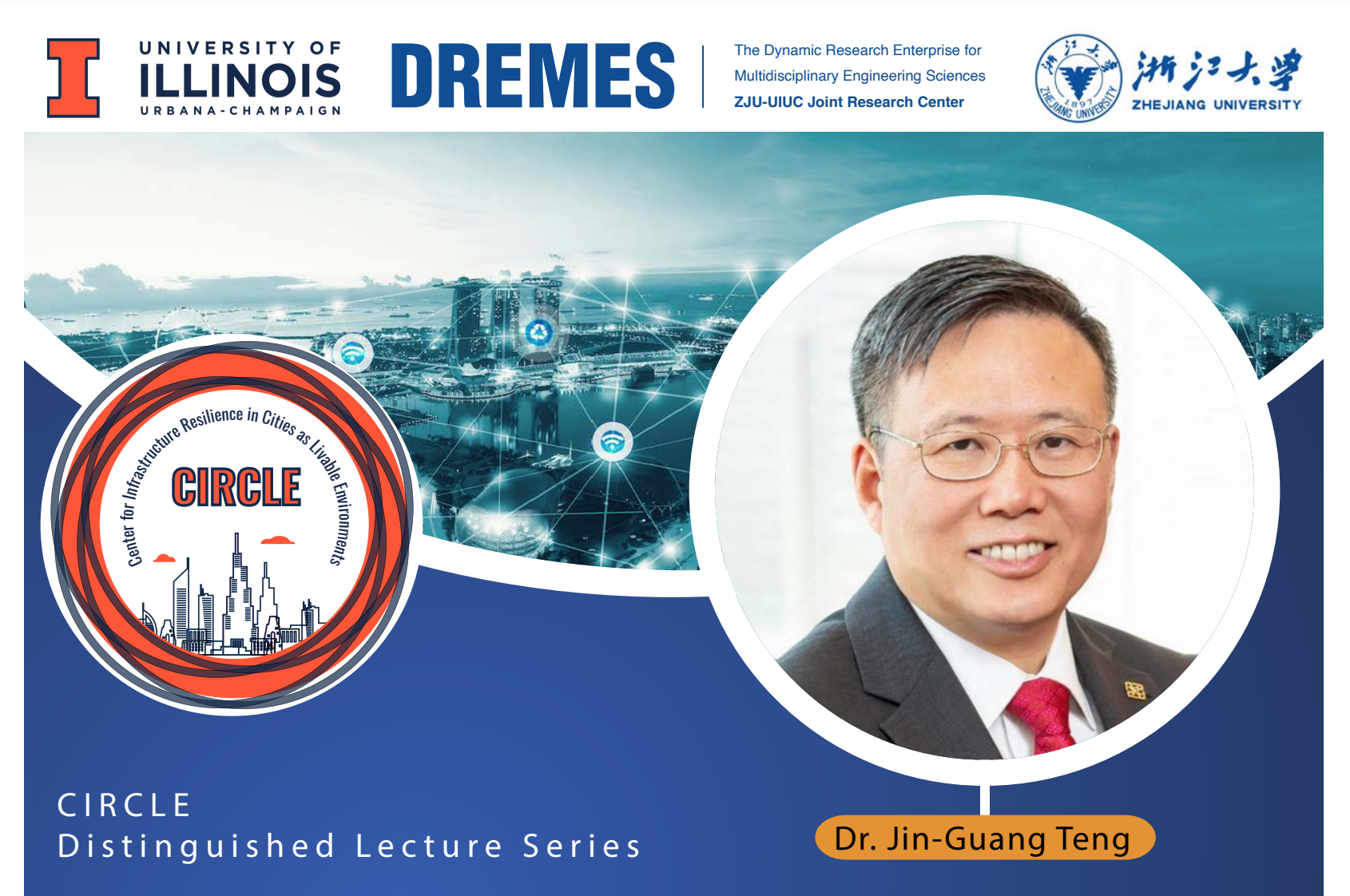 On April 20, Professor Jin-Guang Teng, President of The Hong Kong Polytechnic University (PolyU), a member of the Chinese Academy of Sciences, and alumnus of Zhejiang University, participated in the CIRCLE Distinguished Seminar.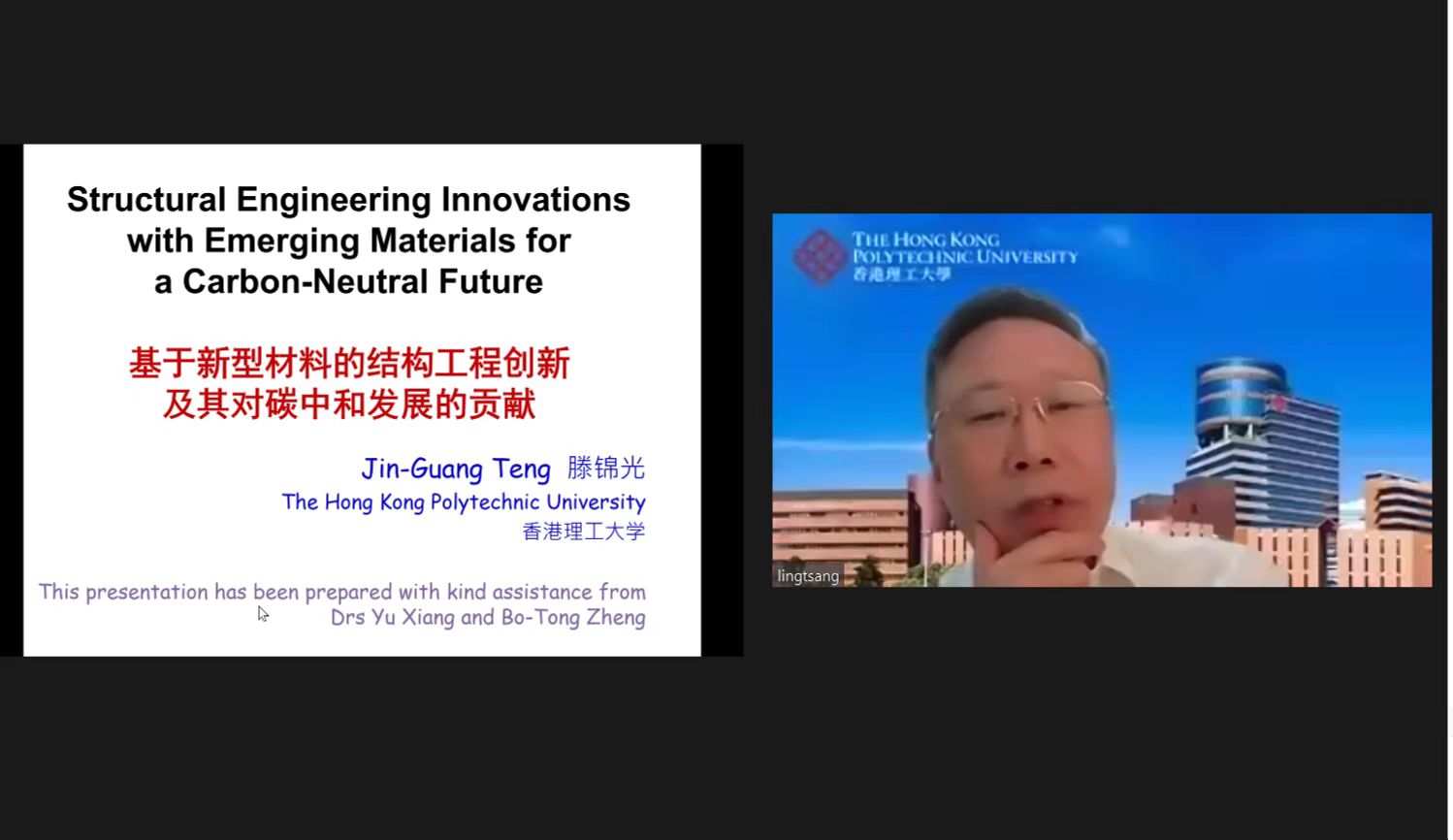 Professor Teng delivered a lecture themed on Structural Engineering Innovations with Emerging Materials for a Carbon-neutral Future. During the lecture, Professor Teng introduced the emerging materials include Fi­ber-reinforced polymer composites, Fi­ber-reinforced cementitious composites, fabric-reinforced concrete, seawater sea-sand concrete, ultrahigh-performance concrete, ultrahigh-performance steel, and various types of green materials. Then, he analyzed the potential and advantages of these materials through large amounts of research data, so as to help students better understand the properties of these new materials. He also listed the obstacles these new materials encountered in current engineering applications and explained the reasons for their slow development in engineering applications field. Professor Teng shared his idea of combining new materials with traditional materials to find an optimal combination scheme and apply this combination into a typical structure. He evaluated the feasibility of the material combination mainly from three aspects which are structural performance, energy consumption of natural resources and carbon emissions, ensuring the integrity and credibility of the analysis.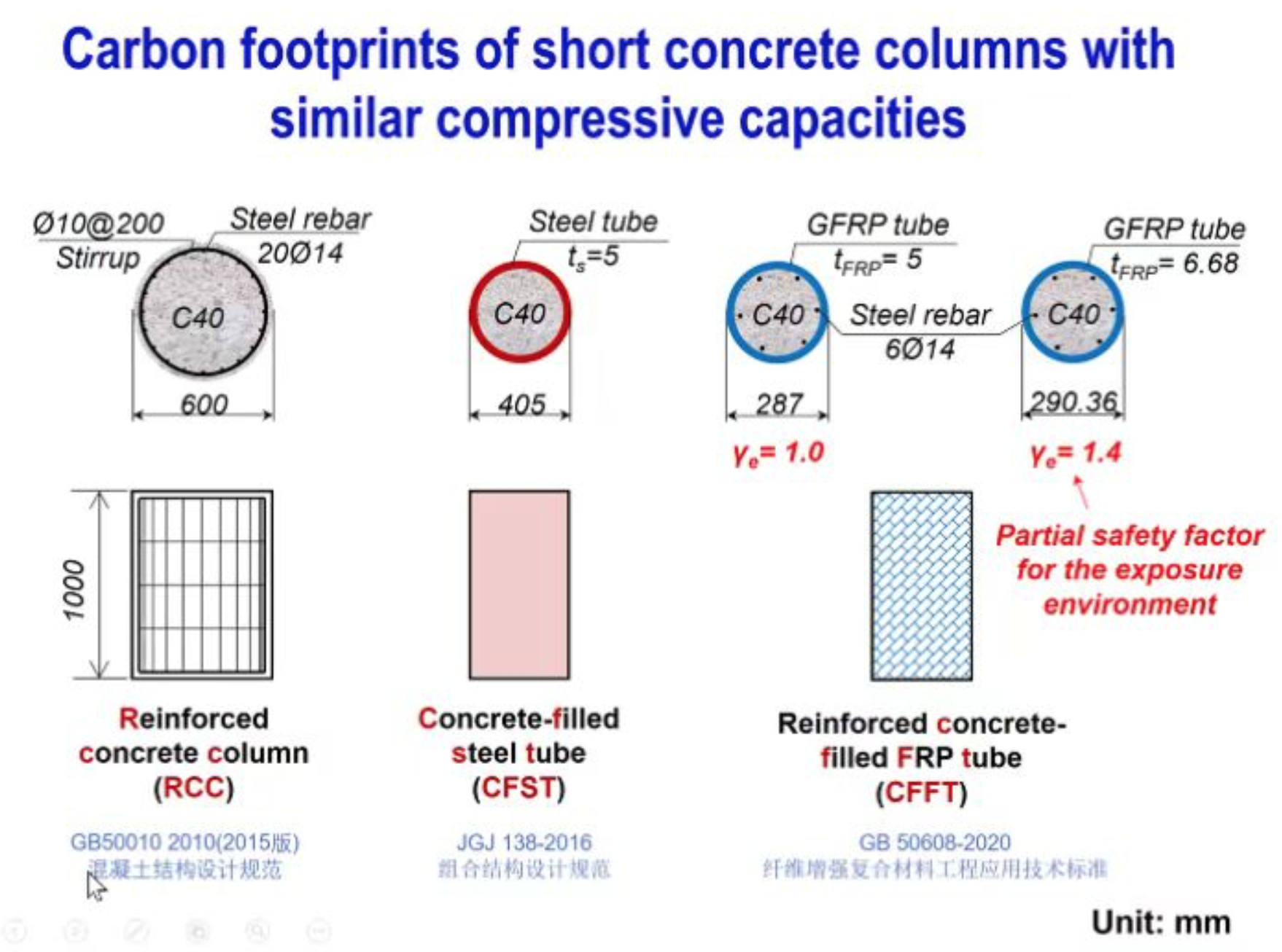 In order to better support China's goal of carbon peaking by 2030 and carbon neutrality by 2060, Professor Teng analyzed the future application of this method under the background of carbon neutral, and expounded the great importance of these new materials in current era. He also introduced some examples of combining these new materials, which not only help students understand the merits and defects of these structure, but also show a rigorous and clear analytical method.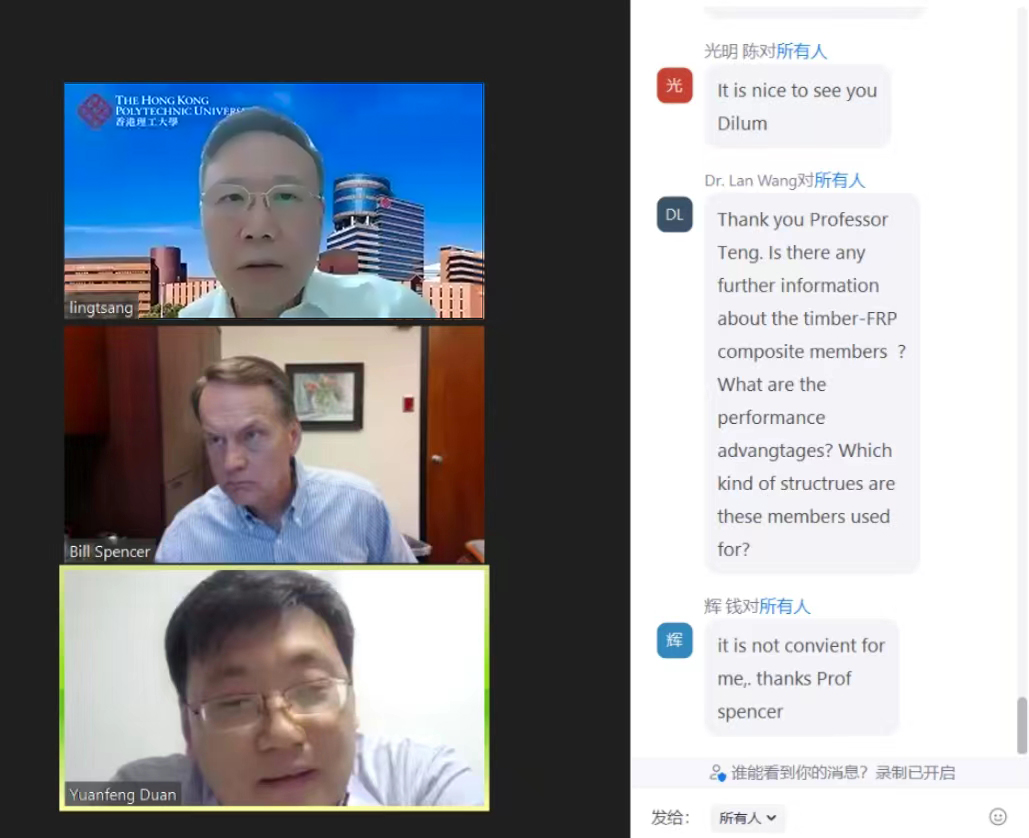 ▲ Q&A Session
During the Q&A session, Professor Teng interacted with guests and students warmly. This seminar deepened all participants' understanding of new materials, and attracted nearly 700 participants.
Through this seminar, students learned not only the structural engineering innovations based on new materials under the background of carbon neutral, but also a method of analyzing materials. This surely enlightened students to apply what they have learned to help develop a sustainable future and let students deeply understand the significance of energy conservation and emission reduction.
CIRCLE (Center for Infrastructure Resilience in Cities as Livable Environments) , as one of three themes of ZJU- UIUC Joint Research Center, focuses on developing innovative approaches to make infrastructure systems smart, resilient, and sustainable, ultimately forming more livable environments for residents. Instead of studying infrastructure systems in isolation, a holistic "Infrastructure Ecology" will be created that leverages the rapid advancements in autonomous technology, sensors and machine learning as well as policy innovations. The application of such methodologies will provide guidelines for policymakers to allocate resources to achieve Infrastructure-Resilient Cities as Livable Environments. The CIRCLE Distinguished Lecture Series is intended to provide opportunities for faculty and students to meet and interact with internationally renowned experts in the field.